Join the Evangelical Team at the Central Susquehanna Valley Heart Walk
September 01, 2017
---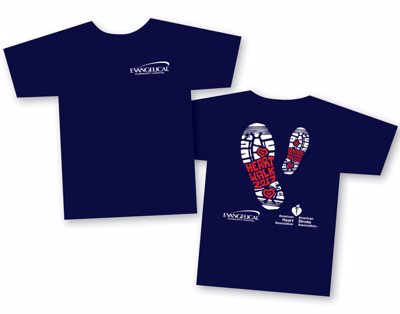 At Evangelical Community Hospital in Lewisburg, patients with heart attack and stroke symptoms present themselves every day.
On Saturday, October 7, 2017, staff of Evangelical will be walking for their patients and loved ones affected by heart attack and stroke in the annual Central Susquehanna Valley Heart Walk being held by the American Heart Association in Hufnagle Park, Lewisburg.
The Heart Walk is the American Heart Association's premiere event for raising funds to save lives from this country's No. 1 and No. 5 killers - heart disease and stroke. Designed to promote physical activity and heart-healthy living, the Heart Walk creates an environment that's fun and rewarding for the entire family.
For Evangelical employees the day means walking in support of heart disease and stroke awareness and creating excitement around raising funds to continue research into ways of fighting and treating those conditions.
The public is invited to join the Evangelical Heart Walk team by signing up to walk the day of the event alongside other Evangelical team members. For a $15 donation, walkers can register on www.evanhospital.com/heartwalk and they will receive a team t-shirt to wear the day of the event. Kids under 12 are free—no child-size shirts are available. Registration is requested by September 25, 2017, to guarantee a shirt in the correct size. Proceeds will benefit the American Heart Association.
For more information about how to walk with the Evangelical team call Renee Martin, Operations Assistant, Cardiovascular Services at Evangelical at 570-522-4044 or to find out more about the Central Susquehanna Valley Heart walk visit www.heart.org/csvwalk.