Evangelical's Patients Praise its Orthopaedic Services
June 20, 2018
---
Back in Action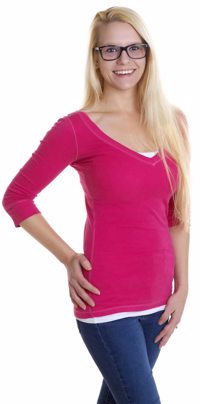 Miranda Marks enjoys pain-free days after a disc replacement
In 2015, Miranda Marks, then 24, stumbled in a way that resulted in a herniated disc in her spine, sometimes called a slipped or ruptured disc. That led to Marks' first meeting with Matthew Eager, MD, SUN Orthopaedics of Evangelical. Dr. Eager recommended a discectomy, a surgical procedure to remove the damaged portion of a herniated disc, which prevents the disc from irritating or compressing nearby nerves and causing pain, numbness, or weakness.
"The surgery went well, and it would have been fine for a more sedentary person," Marks explains. "But about a year after my surgery, my job changed. I needed to do far more heavy lifting, which wasn't something Dr. Eager or I expected, so by 2017 the herniated disc came back. Only this time it came with unbearable pain. I couldn't stand up, get to work, or even walk my dogs. I was pretty depressed by the time I saw Dr. Eager again."
An MRI of Marks' back showed that the disc originally operated on had slipped once again. Studies have reported that repeat surgeries for disc herniation occur in about 10–25 percent of cases. The disc no longer provided the necessary cushion between two vertebrae, and making matters worse, the disc was pushing against a nerve. "I could have done another discectomy, but since Miranda's lifestyle wasn't going to change, I felt that would only be another temporary fix," Dr. Eager says.
Dr. Eager recommended a lumbar total disc replacement, which meant he would replace the damaged disc in Marks' lower spine with an artificial disc. The goal is to restore optimal internal structural support and allow the patient to function normally.
A lumbar disc replacement is considered major surgery, so Marks took a few days to review her options. Eventually, she went with Dr. Eager's recommendation—and immediately after surgery, knew she'd made the right choice. "To my surprise, all of my nerve pain was gone. Completely gone! Dr. Eager changed my life."
For the next month, Marks went through physical therapy, slowly regained full mobility, and is now back on full duty at work. "I didn't think I would ever feel this good again," Marks says. "I couldn't have asked for a better surgeon and recovery."
High Energy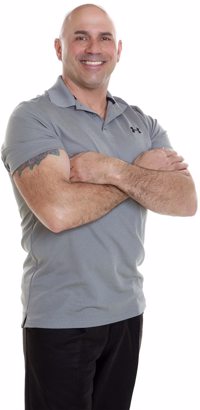 A bilateral hip replacement got John McKenna up and running
John McKenna has always led an action-packed lifestyle. He played soccer in college, served his country for four years with the United States Marine Corps, and after leaving the military, went on to serve the Williamsport community as a police officer. Today he's on to a new career in construction. Through every position, he was also competing in 5k races, lifting weights, jumping out of planes, and mountain biking—to name but a few of this Montoursville resident's many activities.
By 2016, decades of high-octane action left McKenna with severe hip pain, which led him to Brian Batman, MD, SUN Orthopaedics of Evangelical. "When I met Dr. Batman, I could barely even walk up steps. My entire lifestyle went from being engaged to staying away from everything," says McKenna.
Dr. Batman quickly concluded that both his patient's hips had sustained serious damage. "Both of John's hip joints had osteoarthritis,or wear-and-tear arthritis, which damages the cartilage that covers the ends of bones and helps joints move smoothly," Dr. Batman explains. "We normally do one hip replacement at a time, but because John is young and healthy, I performed a bilateral hip replacement, or both at once. It was a good decision for John because he wanted to get back to his active lifestyle as soon as possible."
Total hip replacement involves a surgical procedure where the ball and socket of the hip joint are removed and replaced with artificial materials. A metal ball with a stem, called a prosthesis, is inserted into the thighbone and an artificial socket is placed in the cup-shaped part of the pelvis.
As for recovery, McKenna describes it as "unbelievable." Two days post-discharge, he was off pain medication and had replaced his walker with a cane. He also started physical therapy almost immediately, going four times a week for about a month. "After about two weeks, I even started jogging a little bit," McKenna recalls. "I can't say enough about Dr. Batman, his entire staff, and everyone at Evangelical Community Hospital."
Fast Recovery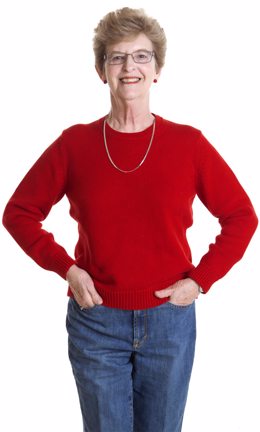 Being well-informed helped Gloria Wagner choose the best solution for her rotator cuff tear
Gloria Wagner, 77 years young, has a packed calendar. She's an active member in the McClure community, socially engaged, and has no plans to slow down. So when an ache in her left shoulder progressed to a debilitating pain, she made an appointment with Matthew W. Reish, MD, SUN Orthopaedics of Evangelical.
An MRI showed a tear in Wagner's left rotator cuff, which is the group of muscles and tendons that surround the shoulder joint. Dr. Reish was confident that surgery would help Wagner return to her active lifestyle.
"The type of injury Gloria sustained does not heal on its own," Dr. Reish explains. "She required surgery to regain optimal function in her shoulder, and that meant I needed to re-attach her torn tendon back onto the head of the humerus, or upper arm bone."
After listening to Dr. Reish's recommendation, Wagner immediately scheduled surgery for May 2017. "It was wonderful how Dr. Reish explained every step of the procedure and what my recovery would be like," Wagner recalls. "Being so well-informed helped me feel very comfortable with everything Dr. Reish recommended."
Post-surgery was an equally positive experience. "During my first checkup with Dr. Reish, he showed me photographs of my surgery. How amazing!" Wagner says. "We also discussed physical therapy and how I could improve my recovery."
On Dr. Reish's recommendation, Wagner went easy on her left arm for one year post-surgery, since that's generally how long it takes for a repaired rotator cuff to fully heal. However, Wagner adds, she regained almost full mobility within three months of surgery. "I shoveled snow last winter, scraped ice off the car, and never felt any pain. I'm very impressed with the way Dr. Reish and his staff handled everything," Wagner says.