The Future of Healthcare - Nurturing and Fueling a Passion for Nursing
May 06, 2019
---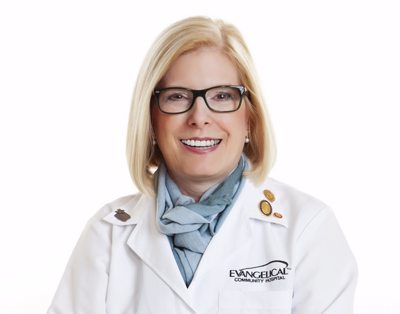 There's no denying that a primary reason people choose the nursing profession is because of their passion for caring for people and that enthusiasm is what charts the future of healthcare.
As with all professions, over time, passion and enthusiasm in nursing can dwindle or dull, not because it doesn't still live within a person, but instead because the flame is not fanned. We know the toll caring for people in a profession that is expected to be available 24/7/365 can take on the spirit of a person. It's because of that reality that Evangelical Community Hospital has worked extra hard to find new ways to build up our nurses and nurture their inner love for the field.
Mentoring is crucial. Allowing seasoned nurses to be leaders to incoming nurses has a double-impact—the career-early nurses gain confidence while the experienced nurses find a renewed sense of meaning in what they are teaching.
We've added a nurse residency program to allow our new-to-the-profession nurses to take the skills learned during nursing school and soften the transition from graduate nurse to practicing nurse, lessening the stress of suddenly being in a direct-care environment with more experienced nurses. At the end of the program, participants feel like they've moved from being a novice in the position to being an advanced beginner and are reassured the skills they are using maintain Evangelical standards of care.
A career ladder is in place to allow our nurses to climb in their expertise through pursuing certifications in specialty areas and finding new ways to infuse their experience with new learning.
And for those who want to learn more or begin a career in nursing, but may be hindered by financial barriers, we offer scholarship opportunities to help achieve their career goals.
Nurses are needed every day in all sorts of health-related organizations. The need is growing while the people entering the field become fewer. We need to do all we can to encourage, nurture, and be a voice of affirmation for the special people who choose the field.
Thank you to all nurses, present and future, your efforts are valued and appreciated.
Tamara Persing, RN, BSN, MS, CIC, FAPIC
Vice President of Nursing and Chief Nursing Officer
Evangelical Community Hospital