[breadcrumbs]
March 26, 2020
Evangelical Community Hospital has tested two confirmed positive cases of COVID-19.

This is not unexpected. We all knew the more people we tested, the greater the likelihood that we would eventually find a positive case. We will find more as we test more of the community.

Please be assured all safety protocols were followed in the treatment of these patients and they are being properly quarantined per CDC guidelines. Our patients should not be in fear of seeking services. Our staff— your friends, family, and loved ones—are properly equipped to deliver care during the pandemic, and their safety is as important to us as it is to you.

We have prepared for this eventuality. We are ready.

We ask that you, our fellow community members, remain calm. Be kind, be compassionate, and be vigilant about employing preventive measures to contain the spread of the virus.

We are all in this together.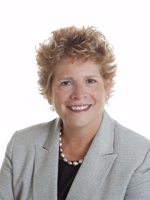 Kendra Aucker,
President and CEO
Evangelical Community Hospital
______________________________________________________________________________
March 17, 2020
The emergence of COVID-19 has created challenges that are impacting all of us. I'd like to take this opportunity to reassure our community that Evangelical Community Hospital is carefully working to respond to this dynamic situation, we remain vigilant in our care of all patients for any health concern, and we are well-prepared to care for you and your families during this challenging time.
It is our job to protect the safety and well-being of our entire community. As such we are working closely with the Centers for Disease Control (CDC), Pennsylvania Department of Health (PA DOH), county and local officials, as well as our regional healthcare tertiary partner, Geisinger. We are committed to following and sharing only credible, data and evidence-driven information sources and to be anticipatory but balanced in response to new developments.
Most people are able to manage and recover from COVID-19 by staying home, resting, and drinking plenty of fluids.
If you are symptomatic you are advised to stay home and call your provider's office before risking others to exposure of illness. They will determine if you require a clinical evaluation and possible testing. If you don't have a primary care provider, contact the Department of Health at 1-877-724-3258.
We strongly recommend to community members and staff "social distancing," maintaining personal connections with others in a fashion that is sensitive to this ever-evolving health pandemic. Consider other ways to communicate, such as phone, digital media, and conferencing.
Our best advice is to follow the CDC recommended everyday preventative actions to help prevent the spread of respiratory diseases. To learn more on their recommendations, visit www.cdc.gov.
Please note, it is not recommended by the CDC that people wear a facemask to protect themselves from respiratory diseases. Facemasks should be used by people who show symptoms of COVID-19 to help prevent the spread of the disease to others. The use of facemasks is also crucial for healthcare workers and people who are taking care of someone in close settings (at home or in a healthcare facility).
Things will continue to change daily and we ask that everyone keep checking our website at www.evanhospital.com/virus for the latest information regarding Evangelical's services, programs, or any changes regarding how to access care.
I am grateful for the Evangelical staff who not only care for our community but each other. And I have a great deal of confidence in our team's timely and thoughtful response efforts. It is their expertise and compassion that will make the difference in reducing anxiety and in demonstrating our commitment to providing the best care to our community during this difficult situation.
We appreciate everyone's patience and support at this time, as we work through this situation together, keeping everyone as healthy as we possibly can. We continuously train for situations like this. We are prepared, our facilities remain safe, and we continue to readily meet the healthcare needs of our community.
Please remember, now more than ever, we are a COMMUNITY. This is the time to express our highest humanity. Be patient, compassionate, understanding, and kind. Share with neighbors. Check on family and friends. This situation will come to an end in time. But the way in which we react to this ever-changing pandemic will color our world for a long time. We need to mobilize and share in the strength of our connections. Let us all set the example of a true COMMUNITY.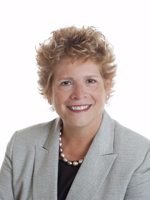 Kendra Aucker,
President and CEO
Evangelical Community Hospital