B. James Connolly, MD, Named Medical Director of Emergency Services at Evangelical Community Hospital
July 13, 2018
---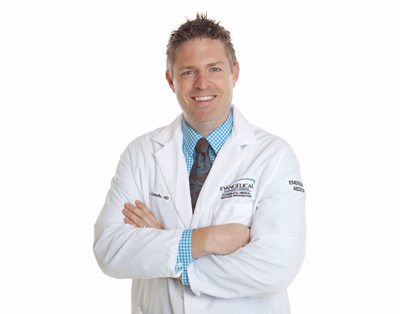 B. James Connolly, MD, has been named as Medical Director of Emergency Services effective July 1, 2018. He replaces Michael Donegan, DO, FACEP, who has served in this position for over 20 years.
Medical Director of Emergency Services provides operational oversight of all areas related to the Emergency Department and emergency medicine.
Dr. Connolly joined the Evangelical Emergency Department in July 2015. Specializing in rapid recognition and treatment of trauma and acute illness, Dr. Connolly earned his Doctor of Medicine degree from Thomas Jefferson Medical College, Philadelphia, Pa. He completed his emergency medicine residency at Drexel College of Medicine at Hahnemann Hospital, Philadelphia, Pa.
In the years since joining the emergency team, Dr. Connolly has played an active role in addressing efficiency of emergency care and in serving on committees including the opioid task force.