Benjamin Keyser, DO, Vascular Surgeon, Joins Evangelical's Heart and Vascular Center
August 17, 2017
---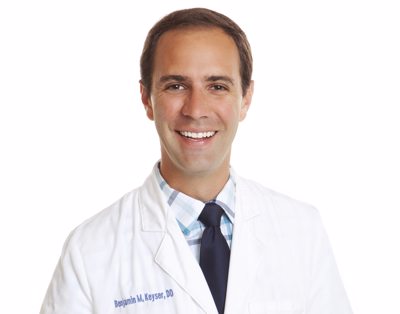 The Heart and Vascular Center of Evangelical welcomes Benjamin Keyser, DO, to the vascular team. Dr. Keyser is a vascular surgeon and will begin seeing patients in September.
Dr. Keyser received his Doctor of Osteopathy degree from the Philadelphia College of Osteopathic Medicine. He completed his general surgery residency at the Medical College of Georgia and most recently completed his vascular surgery fellowship at Geisinger Medical Center.
Dr. Keyser specializes in diseases of the vascular system (also called the circulatory system), which is made up of the vessels that carry blood and lymph throughout the body. Vascular diseases are managed by medical therapy, minimally-invasive catheter procedures, and surgical reconstruction.
For more information on the Heart and Vascular Center of Evangelical or to schedule a vascular appointment, call 570-524-5056.