Daria Lin Keyser, DO, General Surgeon, Joins the Surgical Specialists of Evangelical
August 17, 2017
---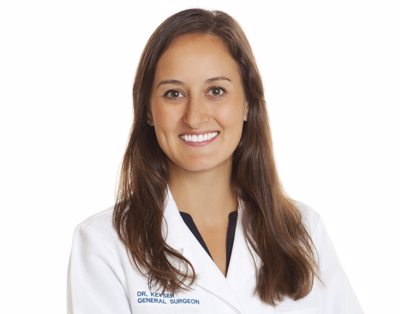 Surgical Specialists of Evangelical welcomes Daria Lin Keyser, DO, to the surgical team. Dr. Keyser is a general surgeon and will begin seeing patients in September.
Dr. Keyser received her Doctor of Osteopathy degree from the Philadelphia College of Osteopathic Medicine. She completed her general surgery residency at the Medical College of Georgia. She most recently worked as a general surgeon at UPMC Susquehanna, Soldiers and Sailors Memorial Hospital, Wellsboro. She is board certified in general surgery by the American Board of Surgery.
As a general surgeon, Dr. Keyser specializes in the preoperative, operative, and postoperative management of patients with a broad spectrum of diseases, including those which may require non-operative, elective, or emergency surgical treatment.
For more information on Surgical Specialists of Evangelical, visit www.evanhospital.com or call 570-523-3290.