Evangelical Community Hospital Announces Leadership Structure
August 03, 2017
---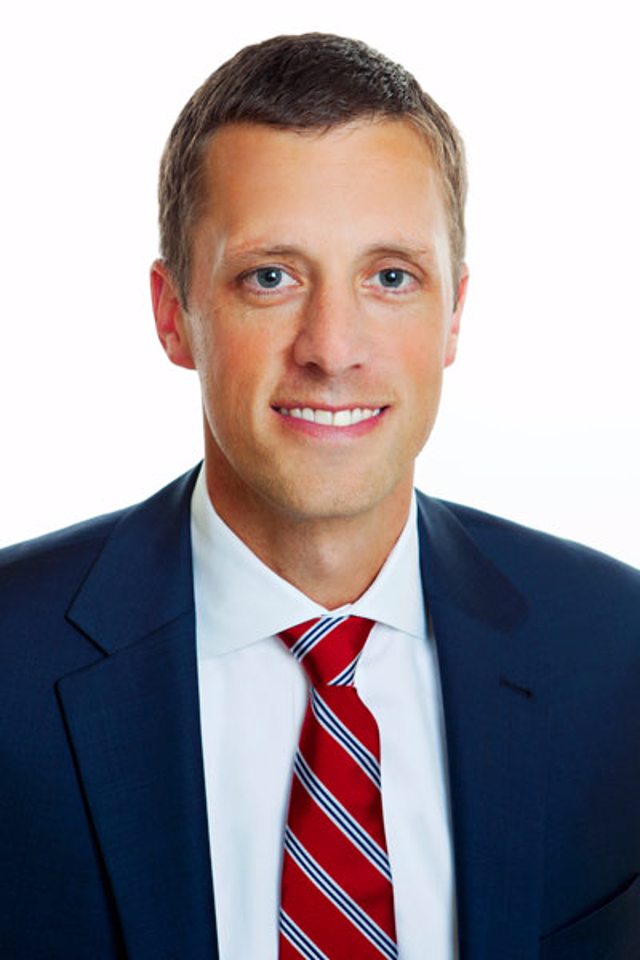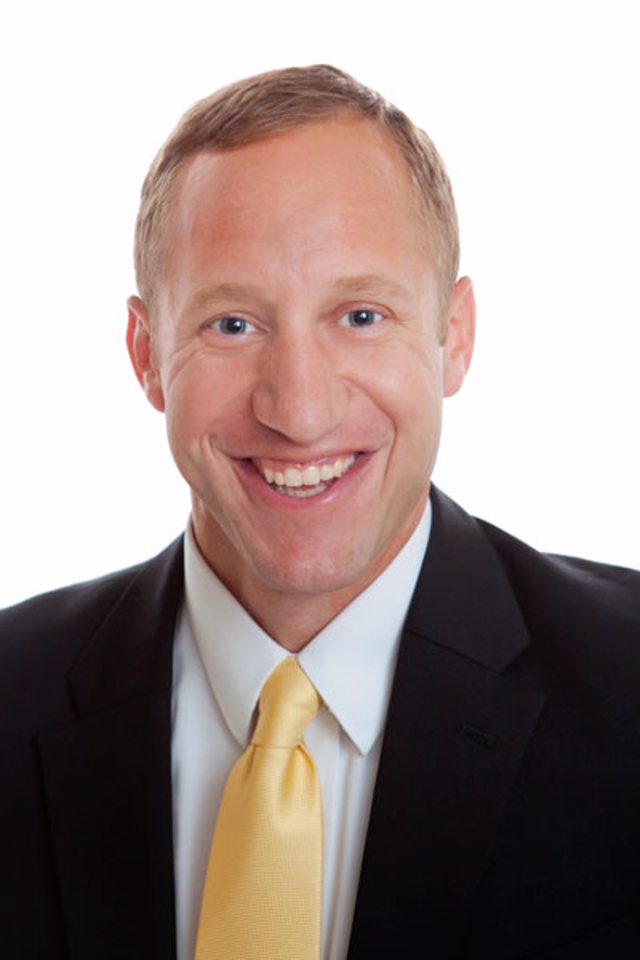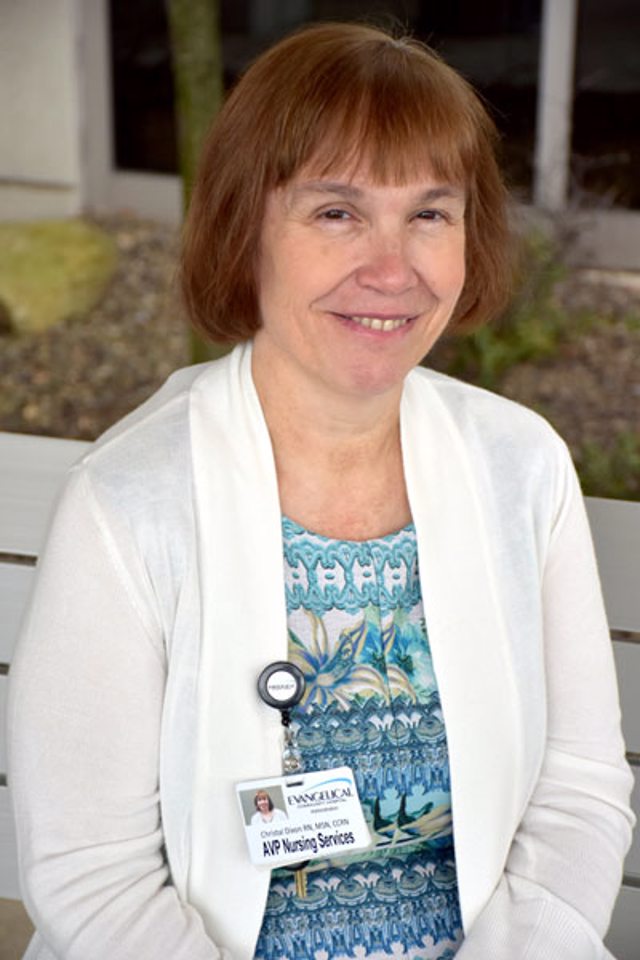 After careful review and assessment of the future of healthcare trends for the area's medical needs, Evangelical Community Hospital has announced a new leadership structure to strengthen its organizational framework. The new 2018 fiscal year saw several promotions and the fulfillment of the vacant Chief Operating Officer position.
William Anderson, has been promoted to the position of Vice President and Chief Operating Officer at Evangelical. In this role, he provides leadership, management, and the vision necessary to effectively grow the organization and to ensure financial strength and operating efficiency. He is responsible for the day-to-day operation and management of the Hospital.
Anderson, who has an education in construction management is no stranger to Evangelical. First serving as a project superintendent with Quandel Construction, a construction management company out of Harrisburg, Anderson managed several large-scale renovation and expansion projects at Evangelical including the cardiovascular and surgical expansion that opened in 2012. In 2014, he shifted his career to be a direct employee of the Hospital as the Director of Plant Engineering quickly advancing to Associate Vice President of Support Services in 2015.
As an AVP, Anderson had direct supervision of five department directors and their operations as well as oversight of all property management activities including leasing and contracting. Under his watch, several substantial expansion projects, including the addition of the West Branch Medical Center that opened in November 2016, became reality for patients of the Central Susquehanna Valley.
In addition to his construction management expertise, Anderson served as a Sergeant in the United States Marine Corps where he served as a mechanic, supervisor, and quality control non-commissioned officer. While in the Marines, Anderson was recognized with the prestigious Non-Commissioned Officer of the Year Award and the Sgt. Major Edgar R. Huff Award. He was also the recipient of two Navy and Marine Corps Achievement medals.
Brian Wolfe has been promoted to Vice President of Physician and Clinic Practices. In this role, he is responsible for the strategic planning, budgeting, developing, and evaluating all aspects of operation for the Evangelical Medical Services Organization (EMSO). The EMSO is the entity of the Hospital that manages the employed physician groups and ambulatory clinic sites.
Wolfe was hired at Evangelical in 2015 to serve as the Associate Vice President of Physician and Clinic Practices. With the dramatic growth of the EMSO and the continued addition of new practices, recruitment of physicians and advanced practitioners, and hiring of support staff to the Hospital service lines, the advancement of Wolfe reflects his expertise to manage the additional responsibilities that comes with that success. In addition to his management and oversight for all EMSO practices located throughout the Hospital's service area, Wolfe also oversees The Thyra M. Humphrey's Center for Breast Health, the Heart and Vascular Center, and all services in the newly added West Branch Medical Center.
He holds a Bachelor Degree in Rehabilitation Science from Clarion University of Pennsylvania and obtained his Master of Health Administration Degree from Pennsylvania State University.
He is a member of the American College of Healthcare Executives and is active in his community through service as a board member of the Ronald McDonald House of Danville and Albright Care Services.
Christal Dixon, MSN, RN, CCRN, MAOM, has been promoted to Associate Vice President of Nursing Services. She has been a member of the Evangelical family of employees since 1990 and has over 20 years of relevant operations nursing management, education, and administrative experience. Most recently she served as Director of Nursing- Specialty Services for the Hospital.
In her new role, she reports to the Chief Nursing Officer and is responsible for the overall leadership, planning, direction, and management of all inpatient Hospital nursing units. She will oversee the implementation of Nursing Services strategy with a focus on employee relations and quality and safety for the highest level possible of patient care and maximum patient satisfaction.
Rachel Smith, MPA, SHRM-SCP, has been promoted to Associate Vice President of Human Resources and Organizational Development. In this role, she is responsible for the overall administration of the Human Resources and Training Departments for the over 1,700 employees of the Hospital. She was hired in 2014 by the Hospital to serve as the Director of Organization Development and promoted to Director of Human Resources and Organizational Development in 2015.
Rachel has a proven track record as a Hospital leader overseeing leadership and organizational training, succession planning and talent development. In her expanded role, Rachel will also oversee day-to-day operations of all Human Resources functions, including compensation, benefits, employee relations, and talent acquisition. Rachel will lead a team of Human Resources and Organizational Development professionals, including four managers with established expertise in their respective functional areas. Rachel holds a Bachelor of Science degree in Public Administration from Shippensburg University and a Master of Public Administration degree from Virginia Tech. In 2016, Smith became a Senior Certified Professional through the Society for Human Resource Management.