Evangelical Community Hospital's Angela Lahr Earns Lean Six Sigma Black Belt
April 02, 2019
---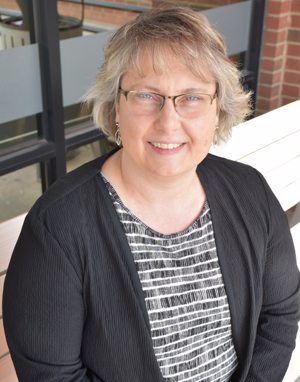 Angela K. Lahr, MHA, MT (ASCP), CLSSBB, Associate Vice President of Clinical Operations at Evangelical Community Hospital, recently earned her Lean Six Sigma Black Belt certification. The Lean Six Sigma program for certification focuses on business excellence and is designed for managers and professionals in any type of industry who want to transform their organization into a leaner, more efficient business.
Lahr earned certification by completing three classes at Villanova University—the Lean Six Sigma, the Six Sigma Green Belt, and finally the Six Sigma Black Belt. The classes took 32 weeks to complete and culminated in a four-hour certification exam that she successfully passed in February 2019. As a result, Lahr brings to Evangelical the Lean Six Sigma expertise to her work in Clinical Operations where she provides administrative oversight for Cardiopulmonary Services, Cardiovascular Services, Imaging, Laboratory, Pharmacy, Rehabilitative Services, and The Heart & Vascular Center.
Lahr has been a member of the Evangelical family of employees for three decades. She received her Bachelor of Science in Medical Technology degree from Clarion University of Pennsylvania and served as a Hospital Corpsman in the US Navy Reserve. In 2010, Lahr obtained her Master's in Healthcare Administration degree from Capella University.
As a Certified Lean Six Sigma Black Belt professional Lahr demonstrates team leadership, understands team dynamics, and assigns team member roles and responsibilities.
Black belts have a thorough understanding of all aspects of the define, measure, analyze, improve, and control (DMAIC) model in accordance with Six Sigma principles. They have advanced knowledge of Lean enterprise concepts, are able to identify non-value-added elements and activities, and are able to use specific tools to gain efficiency.