Evangelical Community Hospital's Nuclear Medicine Department Earns Nuclear Medicine Reaccreditation
October 30, 2017
---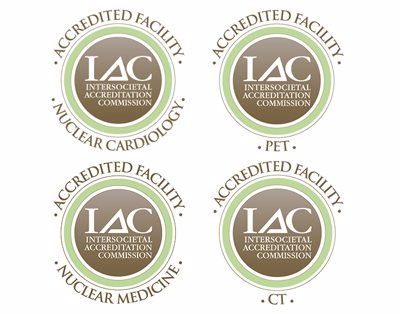 Evangelical Community Hospital's Nuclear Medicine department recently earned a three-year reaccreditation in both Nuclear Cardiology, PET/CT Oncology, and General Nuclear Medicine by the Intersocietal Accreditation Commission (IAC).
Through the use of Nuclear Cardiology and Nuclear Medicine procedures physicians are able to diagnose or rule out diseases in every major organ system in earlier stages than other available medical procedures. The skill of the technologist performing the examination, the type of equipment used, the background and knowledge of the interpreting physician, and quality assurance measure are each critical to quality patient testing.
Evangelical's imaging team performed 3,115 Nuclear procedures in 2016 alone with 1,679 of those being related to cardiac medical needs. These tests are vital in the diagnosis and treatment of every major organ system in the body and covering a broad range of medical specialties.
Evangelical's accreditation by the IAC shows the Hospital's Nuclear Medicine department has undergone a thorough review of its operational and technical components by a panel of experts. The IAC grants reaccreditation only to those facilities that are found to be providing quality patient care, in compliance with national standards through a comprehensive application process including detailed case study review.
Patients can rely on the IAC accreditation as an indication that Evangelical has been carefully critiqued on all aspects of its operations considered relevant by medical experts in the fields of Nuclear Cardiology and Nuclear Medicine.