Evangelical Community Hospital Welcomes New Gastroenterologist
December 07, 2018
---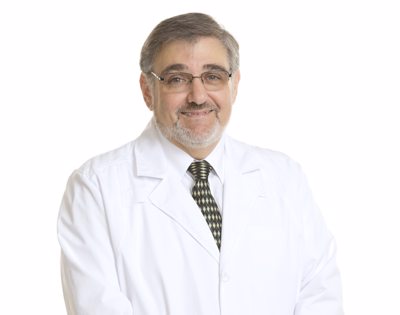 Evangelical Community Hospital is pleased to welcome a new physician to Gastroenterology of Evangelical. Nicholas Inverso, MD, a board-certified gastroenterologist, will join the Lewisburg practice located at 90 Medical Park Drive, on January 14, 2019, and is accepting new patients.
Gastroenterology is the medical specialty dealing with diagnosis of disease and treatment of the stomach, esophagus, intestines, and liver.
Dr. Inverso comes to Evangelical's team of medical experts from Penn State Hershey Medical Center where he served as an Assistant Professor of Medicine and an Associate in Gastroenterology. Prior to that, Dr. Inverso dedicated 16 years of his nearly 30-year career at Geisinger Medical Center where he served as an Associate in Gastroenterology and as Medical Director of Gastrointestinal Endoscopy from 2002 to 2011. He is board certified in Internal Medicine and Gastroenterology and is an active member of the American Society for Gastrointestinal Endoscopy.
Dr. Inverso earned a Bachelor of Science in Pharmacy Degree from the Philadelphia College of Pharmacy and Science and his Doctor of Medicine from Jefferson Medical College in Philadelphia. He went on to complete a residency in internal medicine at Thomas Jefferson University Hospital, followed by a fellowship in gastroenterology and hepatology at Milton S. Hershey Medical Center. Dedicated to the specialty, he completed an advanced fellowship and trained as a clinical instructor of medicine in gastroenterology at the Milton S. Hershey Medical Center.
At Gastroenterology of Evangelical, Dr. Inverso will provide standard endoscopic and gastrointestinal lab diagnostic skills and advanced endoscopic services. For more information on Gastroenterology of Evangelical visit www.evanhospital.com/gastro or call 570-524-2722 to make an appointment.