Evangelical's Stephanie Zechman, Named Director of EMSO Operations – Medicine Specialties
August 23, 2017
---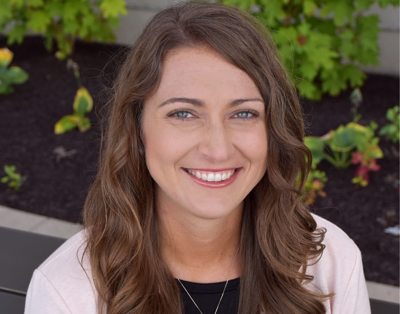 Stephanie Zechman has been named Director of Evangelical Medical Services Organization (EMSO) Operations – Medicine Specialties and began her duties in July.
The EMSO is the entity of the Hospital that manages the employed physician groups and ambulatory clinic sites.
As Director of EMSO Operations – Medicine Specialties, Stephanie is responsible for the management and supervision of all operational functions assigned to EMSO clinic practices and hospital-based services. This includes operational oversight of Neurology, Rheumatology, Palliative Medicine, Psychology, Heart and Vascular Center, Diabetes Center, and the EMSO float pool.
An employee at Evangelical since 2011, Stephanie has held positions in a variety of departments that have spanned the operational view, including work in registration, centralized scheduling, medical records and coding, office supervisor for the Surgical Specialists of Evangelical practice, and as a team leader in the EMSO Coding Department. Most recently she served as the Operations Manager of Special Projects for the EMSO.
Stephanie is currently pursuing a Master of Arts degree in Public Administration from Pennsylvania State University. She holds a Bachelor of Arts degree in Organization Leadership from Pennsylvania State University and an Associate degree in Business Studies from Harrisburg Area Community College. She is certified as a Health Information Coding Specialist from the Pennsylvania College of Technology.
To learn more about Evangelical Community Hospital visit www.evanhospital.com.