Germaine Lancaster-Mar Fan, MD, Joins Evangelical as Hospitalist
September 12, 2017
---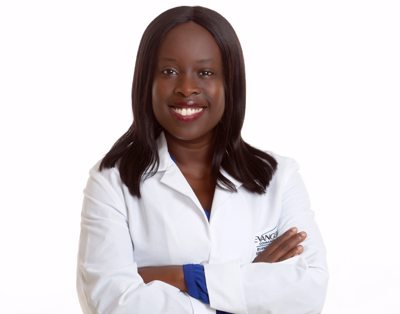 Evangelical Community Hospital welcomes Germaine Lancaster-Mar Fan, MD, Hospitalist, to the staff. Dr. Lancaster-Mar Fan joined Evangelical's team of Hospitalists on July 31, 2017.
Dr. Lancaster-Mar Fan earned her Doctor of Medicine degree from Howard University College of Medicine, Washington, DC. She recently completed her residency at Geisinger Medical Center in the Department of General Internal Medicine.
Dr. Lancaster-Mar Fan has served as a research assistant at the National Cancer Institute, Frederick, Md. and Howard University.
Hospitalists are physicians who focus primarily on providing quality medical care to hospitalized patients. They strive to communicate regularly with the patient, their family, their primary care physician, and any necessary specialists to provide coordinated treatment.
As a Hospitalist at Evangelical, Dr. Lancaster-Mar Fan will be providing care to all inpatients who are admitted in rotation with Hospital's other hospitalists.