Jerome Panisak Named Associate Vice President of Medicine Group and Practice Operations
November 21, 2019
---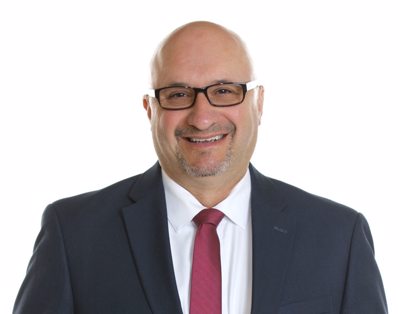 Jerome G. Panisak, MHA, CMPE, has been named Associate Vice President of Medicine Group and Practice Operations by Evangelical Medical Services Organization (EMSO). EMSO is the entity of Evangelical Community Hospital that manages the employed physician groups and ambulatory clinic sites.
In this role, Mr. Panisak provides oversight of the employed physicians of the Hospital-based groups, primary care, and medicine specialty service lines. His main areas of focus include strategic planning, budgeting, coordinating, and evaluating all aspects of operations for physician and clinic practices.
Mr. Panisak has over two decades of healthcare administration experience. He holds a Bachelor of Science Health Planning and Administration degree from The Pennsylvania State University and obtained his Master of Health Administration degree from Wilkes University.
A Certified Medical Practice Executive (CMPE), Mr. Panisak has held a full career with a strong focus on medical practice integration, performance and productivity improvement, clinician/practitioner relations, fiscal analysis, business operations, and accreditation and certification compliance.
Most recently, Mr. Panisak served as the Administrative Director of the primary care service line for Bassett Medical Group in Cooperstown, New York. He is a member of the American College of Healthcare Executives (ACHE).
"We're excited to have Jerome become part of our team and I look forward to his leadership," said Brian Wolfe, Vice President of Physician and Clinic Practices. "At Evangelical, he'll be fortifying the existing team, introducing new approaches, and ensuring our patients continue to receive outstanding care through our physician practices."