Manzoor Shah, MD, FACP, Inducted as Fellow of the American College of Physicians
May 09, 2019
---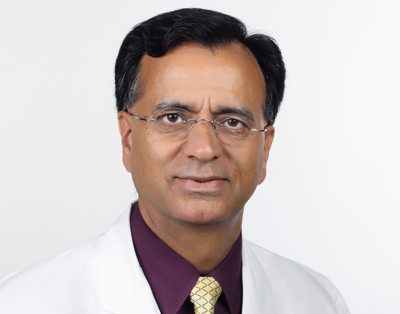 Manzoor Shah, MD, FACP, an internal medicine physician at Internal Medicine of Evangelical-Lewisburg, was recognized as a newly elected Fellow of the American College of Physicians (ACP) in an awards ceremony during the Internal Medicine Meeting, the organization's annual scientific meeting.
During this year's ceremony, he and other internists took a pledge reaffirming their dedication to internal medicine. Dr. Shah also attended the annual scientific meeting to stay current with medical advances.
Dr. Shah joined the Evangelical family of specialty practices in 2016. He is certified in internal medicine by the American Board of Internal Medicine.
Prior to joining the Evangelical team of medical experts, Dr. Shah worked with the Hospital Medicine Group at Baton Rouge General Hospital, Baton Rouge, La. and the Louisiana State University Lallie Kemp Medical Center, Independence, La. He is a member of the American College of Physicians, the American Medical Association, and of the Royal College of Physicians, London.
Dr. Shah earned his Doctor of Medicine degree from Government Medical College University of Kashmir, India and his MRCP from Royal College of Physicians of London. He completed his internship and residency in Internal Medicine at Mercy Catholic Medical Center, Philadelphia. He holds licenses to practice medicine in New Hampshire, Louisiana, and Pennsylvania. Dr. Shah also serves as a clinical assistant professor at the Geisinger Commonwealth School of Medicine.
Fellows are elected upon the recommendation of their peers and the review of ACP's Credentials Subcommittee. They often use "FACP" – Fellow of the American College of Physicians – after their names in recognition of this honor.
ACP is the largest medical specialty organization and the second-largest physician group in the United States. ACP members include 143,000 internal medicine physicians (internists), related subspecialists, and medical students. Internal medicine physicians are specialists who apply scientific knowledge and clinical expertise to the diagnosis, treatment, and compassionate care of adults across the spectrum from health to complex illness. Follow ACP on Twitter and Facebook.