Palliative Medicine of Evangelical Announces Director, Expands Hours
July 26, 2018
---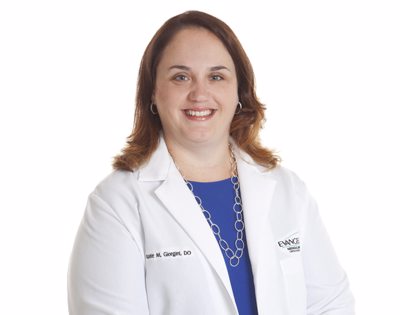 Starting August 1, 2018, Palliative Medicine of Evangelical, located in the Professional Office Building on the Evangelical Community Hospital campus, will begin seeing patients Monday through Friday, 8 am-4:30 pm.
Leading the practice is Kathryn Giorgini, DO, who has been named Director at Palliative Medicine of Evangelical. Most recently, she has been serving as Medical Director of Palliative Medicine for Evangelical Community Hospital as well as a Hospitalist for the care of inpatients.
Palliative Medicine is a multidisciplinary approach to specialized medical care for people with serious or life-threatening illnesses. It focuses on providing patients with relief from the symptoms, pain, physical stress, and mental stress of a serious illness—whatever the diagnosis. The goal of such therapy is to improve quality of life for both the patient and the family.
Dr. Giorgini is board certified in both Internal Medicine and Hospice and Palliative Medicine. An employed physician with Evangelical since 2010, she works closely with patients, their families, and their primary care physician to complement their treatment plan by emphasizing living.
For more information on Palliative Medicine of Evangelical or to provide a resource to family and friends regarding palliative care, visit www.evanhospital.com.