Rebecca Boop, RN, MSN, Named Director of Clinical Quality and Patient Safety at Evangelical Community Hospital
October 19, 2017
---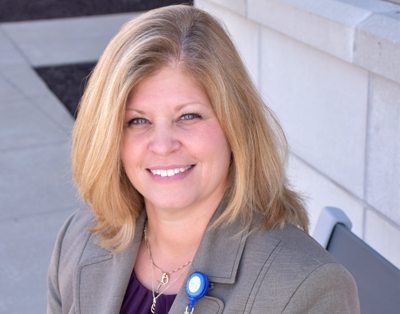 Rebecca Boop, RN, MSN, has been named Director of Clinical Quality and Patient Safety at Evangelical Community Hospital and began her duties in October.
As Director of Clinical Quality and Patient Safety, Rebecca is responsible for assuring all state and federal patient safety regulations are followed. She oversees quality management activities and manages the design, development, and implementation of improvement initiatives that support Evangelical's commitment to quality of care for its patients.
With over two decades of nursing experience, Rebecca has served in various nursing roles from direct patient care to leadership and management throughout her career. She holds a Master of Science in Nursing degree and a Bachelor of Science in Nursing degree from the Chamberlain College of Nursing. No stranger to Evangelical, Rebecca dedicated six years as a critical care nurse and medical/surgical nurse at the Hospital during the early part of her career.
Rebecca comes to Evangelical from the Geisinger Health System, where she has served in quality care positions such as Clinical Patient Safety and Risk Coordinator and Root Cause Analysis Specialist. Most recently she served as the Operations Manager of Transplant Services.