Tamara Persing, Chief Nursing Officer Named Fellow of APIC
June 30, 2017
---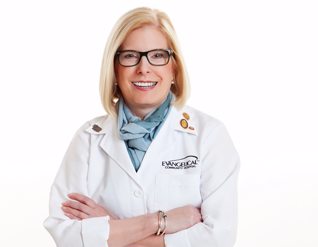 Evangelical Community Hospital's Tamara F. Persing, RN, BSN, MS, CIC, FAPIC, Chief Nursing Officer, has been named a fellow of the Association for Professionals in Infection Control and Epidemiology (APIC).
The APIC Fellows program is a distinction of honor for infection preventionists who are not only advanced practitioners of infection prevention practice, but also leaders within the field. The mission of the APIC is to create a safer world through prevention of infection.
Mrs. Persing has more than 35 years of healthcare industry experience, with over 20 years at Evangelical in many roles including as a registered nurse, pre-admission care coordinator, and infection control practitioner. In March 2017, she returned to Evangelical and was named Chief Nursing Officer. She holds a bachelor's degree in nursing and a master's degree in health services administration. She is certified in infection control and as an Improvement Advisor.
Evangelical is a non-profit organization that employs over 1,700 individuals and has more than 170 employed and non-employed physicians on staff. The Hospital is licensed to accommodate 132 overnight patients, 12 acute rehab patients, and 18 bassinets. The Hospital serves residents throughout the Central Susquehanna Valley, including those living in Snyder, Union, Northumberland, and Lycoming counties.