A Message From Kendra Aucker, President and CEO
May 07, 2018
---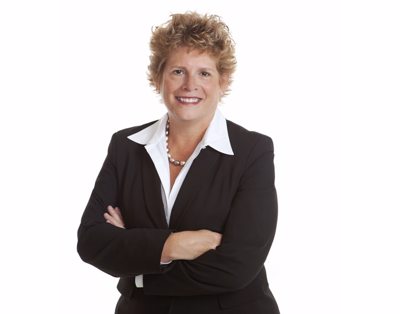 Kendra Aucker, President and CEO, Evangelical Community Hospital
As we celebrate National Hospital Week, I would like to recognize and thank all of the women and men at Evangelical Community Hospital who work hard every day to deliver exceptional healthcare to the community.
A hospital is more than a place where people go to heal. It is a part of the community that fosters health and represents hope. From providing treatment and comfort to the sick and dying, to keeping people healthy and well, to welcoming new life into the world, Evangelical is central to our community.
New and exciting changes are happening within the Hospital. We will soon break ground on the largest construction project ever to take place in the Hospital's history. It is a very exciting project but the Hospital is more than just our building and equipment. Our aspiration is to continue to provide the best care possible and that happens because of our people.
The 2018 National Hospital Week theme is "Caring is our Calling." I am extremely proud of each employee and volunteer, as I believe they recognize the important role they play in extending a sense of trust and caring to our patients and our communities. Regardless of circumstances and needs, one thing is consistent: we at Evangelical are called to care for them. We support them. I believe we go the extra mile.
What this really means is that at Evangelical we value the real, personal connections we have with the people we care for. And I believe we are empowered to foster teamwork and collaboration that allows us to exceed our patients' expectations. This is why people come through our doors and are doing so at an increasing rate. It's because of those who serve and the way they care.
For me, Evangelical has always been about our people. Change is inevitable in healthcare, but our goals and our mission to maintain a patient-centered environment that encourages and supports innovation and teamwork in achieving excellence and improving the health of the community remains constant. No matter where I go within the organization I find compassion and commitment.
No matter the position, each member of our team wants the very best for our patients and that's what they bring to the Hospital every day of the year.
I am most grateful.
Kendra Aucker
President and CEO
Evangelical Community Hospital