Community Health and Wellness to Hold Free Bike Helmet Giveaway and Safety Program
May 17, 2017
---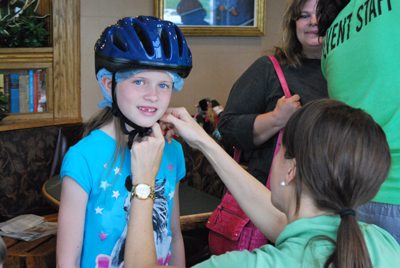 Wearing properly-fitted, Consumer Product Safety Commission (CPSC) regulated helmets can reduce the risk of head injuries by at least 45 percent – yet less than half of children 14 and under usually wear a bike helmet. Evangelical Community Health and Wellness wants to educate kids and parents on the importance of wearing a helmet.
On Thursday, June 8, from 4-6 pm Community Health and Wellness is holding a free bike helmet give away event for children 12 and under at McDonald's on Route 15 in Lewisburg. The event is being sponsored by the Kiwanis Club of Buffalo Valley/Lewisburg.
Children taking part in the event will be fitted with a CPSC regulated bike helmet and instructed on safe bike helmet use in exchange for a book that is new or in good condition. Children must be present to receive a helmet and to have it properly fitted. Supplies for this event are limited and will be given away on a first come basis.
All books received during the event will be donated to the Eastern Union County Food Bank and a local child care center.