Community Invited to Tour Evangelical's New Center for Orthopaedics
May 23, 2018
---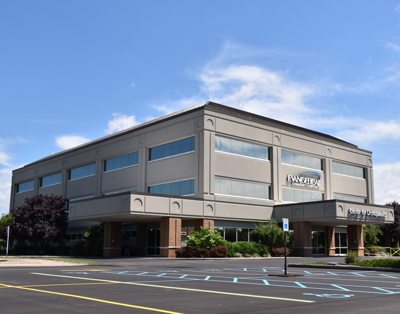 Community members are invited to see inside Evangelical's new Center for Orthopaedics on Thursday, June 14, 2018, during a special open house being held from 3-7 pm.
Guests will be treated to tours of the new space while enjoying a chance to speak with staff, light refreshments, giveaways, and a raffle for a YETI Hopper Two 20 Cooler.
Located at 210 JPM Road on the campus of Evangelical Community Hospital, the Center for Orthopaedics is the new home of SUN Orthopaedics of Evangelical, the practice formally located at 900 Buffalo Road, Lewisburg.
The modern facility boasts 28 exam rooms, special casting rooms, and two digital X-ray rooms with their own private waiting area. Modern technology is integrated throughout the new spaces allowing for advanced communication for nurses and providers as well as imaging technology in each exam room to allow for better communication with the patient. Patient experience has also been considered at the new location by providing ample parking, convenient patient drop-off, easy elevator access, and more.
Staff will begin seeing patients at the new Center for Orthopaedics on June 25, 2018.
For more information on orthopaedic care at Evangelical Community Hospital visit www.evanhospital.com.
PHOTO:
The new Center for Orthopaedics is located on the Evangelical Community Hospital campus at 210 JPM Road. A community open house, open to all for tours of the new facility, will be held from 3-7 pm on Thursday, June 14, 2018. The Center opens for care later in June.