Evangelical and Geisinger Announce a New Way to Deliver Care
October 01, 2018
---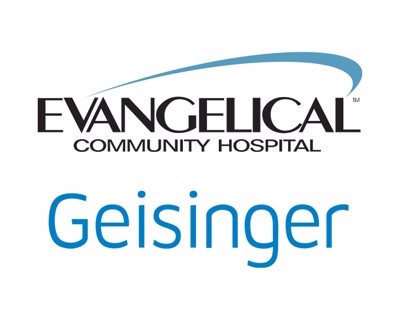 Evangelical Community Hospital and Geisinger jointly announce a new and unique way of delivering healthcare to surrounding communities. It's an approach that will serve to strengthen the extraordinary level of care already afforded to this region.
"Evangelical can best continue to meet the needs of our community by remaining an independent, community hospital and by strengthening our relationship with our trusted and nationally renowned partners, Geisinger and Geisinger Health Plan," said Kendra Aucker, President and CEO, Evangelical Community Hospital. "Through this unique arrangement, Geisinger will make a capital investment in Evangelical and Evangelical will work with Geisinger to make healthcare delivery in our region more efficient, cost-effective, and simply better for the patients we serve."
"Evangelical is an outstanding organization and we have a long history of collaboration built on a foundation of shared values," said David T. Feinberg, MD, MBA, President and CEO, Geisinger. "What we are announcing today strengthens the way care is delivered in the communities we both serve. It keeps care close to home and makes it easier for more patients to access the outstanding health care already available here in Central Pennsylvania."
Together, the two organizations will invest $265 million over the next five years to enhance the health of our shared communities. In addition, Evangelical will share in Geisinger's IT innovations and enjoy an improved status with Geisinger Health Plan. Geisinger will appoint 30% of community members who serve on Evangelical's Board while Evangelical will appoint a community member to the Geisinger Health Plan Board.
"Although Evangelical and Geisinger remain competitors in the marketplace, our unique, cooperative approach will allow us to deliver care efficiently, cost-effectively, and with compassion throughout our region," said John Meckley, Chair of Evangelical's Board of Directors, who added that body unanimously approved the proposal.
The decision comes after a year-long, competitive process by Evangelical to determine how to best serve the healthcare needs of the community in the face of increasing challenges. After exploring a variety of models and discussions with multiple potential partners, the Evangelical's Board of Directors decided that Evangelical will remain an independent, community hospital with a strengthened partnership with Geisinger. Final terms of the deal will be completed by the end of the year.