Evangelical Community Hospital Granted Funds for PRIME in 2019
May 22, 2019
---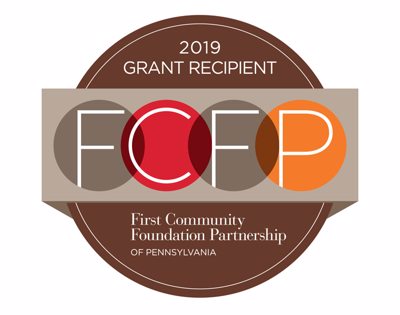 Evangelical Community Hospital was recently awarded a grant of $50,000 from the Ralph and Josephine Smith Fund at the First Community Foundation Partnership of Pennsylvania (FCFP). The funds are designated to support the Hospital's Enhancing the Evangelical Experience Campaign, a comprehensive campaign that will provide philanthropic support for the Patient Room Improvement, Modernization, and Enhancement (PRIME) project, as well as, support for vital community care programs.
"There is no greater honor than to be able to work with individuals and organizations to ensure the future of our community Hospital," said Kendra Aucker, President and CEO of Evangelical Community Hospital. "We are so grateful to the First Community Foundation Partnership of Pennsylvania and to Ralph and Josephine Smith for setting up a fund that will support our efforts to strengthen our services to the community."
PRIME is the largest expansion project the Hospital has taken on in its history. Unveiled in 2018, construction is fully underway on the 112,000-square-foot, four-story expansion. Once the expansion is complete, work will begin to renovate 20,000 square feet of existing space. The project will not impact the total number of licensed beds at the Hospital but will impact the patient experience with a move to single patient rooms and private baths.
Private rooms bring the benefit of better infection control for patients, afford patients a better opportunity to rest and recover, and allow for more private communication between the provider, patient, and their family members.
Beyond aesthetics, the rooms have been designed to give physicians, nurses, technicians, and other team members the space they need to provide efficient care in an appropriate setting.
"Our goal is to raise $18 million to support the Evangelical Experience Campaign. This gift from the Foundation, along with others, will help the Hospital secure the financial resources required for the PRIME project and operations of vital services," said Donna Schuck, Associate Vice President of Development. "As the PRIME project continues and the growing structure becomes more visible, the reality of what the project will bring to future of Evangelical becomes more real. We are so thankful to our community for their unwavering support of accessible, quality healthcare in our region."
Grants from the Ralph and Josephine Smith Fund are available yearly to four designated organizations that serve Northumberland County: the Warrior Run Library, Evangelical Community Hospital, Geisinger Health Foundation's "Geisinger at Home" program, and the Turbotville Community Hall Corporation. In addition, the fund awards scholarships to graduating seniors from the Warrior Run School District.
To be part of the Enhancing the Evangelical Experience Campaign, contact the Evangelical Development Department at 570-522-2685 or visit www.evanhospital.com/support.