Evangelical Hosts 31st Annual Lights of Love to Support Hospice of Evangelical
November 29, 2018
---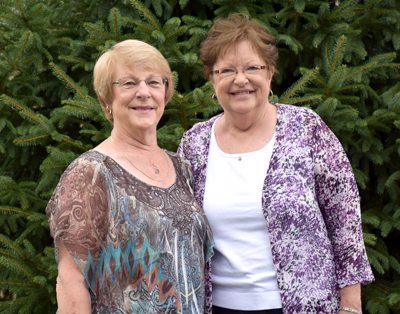 Evangelical Community Hospital will be hosting the 31st Annual Lights of Love Ceremony on Tuesday, December 4, 2018, starting at 4 pm, at Hospice of Evangelical, 235 Hospital Drive, Lewisburg, with an illumination of a tree in front of the building at 5 pm. The public is invited to attend.
Lights of Love offers an opportunity to honor and remember family, friends, and loved ones by placing their names on the honoree listing. The Lights of Love tree will shine brightly at Hospice of Evangelical throughout the month of December. Honorees and donors will be recognized in The Daily Item in January 2019 and special notifications will be provided to donors to share with honorees or their family members. All proceeds benefit Hospice of Evangelical, a service that provides care and support to terminally ill patients and their families.
The 2018 Lights of Love Honorary Chairpersons for this year's event are Lorna Ranck, RN, and Brenda Swineford, RN, Hospice of Evangelical nurses who retired in 2017.
Lorna, who joined the Hospice team in 1995, and reflected, "I was blessed with a gift, the opportunity of being a Hospice nurse. During heartbreaking and difficult situations, I observed countless examples of selfless giving, strength, courage, devotion, real love, and compassion. Along with the life lessons lived out before me, I received much more than I gave."
Brenda joined Hospice of Evangelical in 2007 following the loss of her 23-year-old son. She felt that working in Hospice would be a way of helping others who were experiencing the same difficult journey of losing a loved one. Brenda spent her career at Hospice dedicated to her patients and families and valued being able to help her patients have the best quality of life possible. She said, "Hospice of Evangelical has helped thousands of individuals in our community experience the final part of their journey in a safe and comforting environment, following their wishes, while being surrounded by their loved ones."
Individuals wishing to make monetary donations to the 31st Annual Lights of Love in support of Hospice of Evangelical can do so through December 28, 2018. Donations can be made by calling the Evangelical Development Office at 570-522-2685.
PHOTO: 2018 Lights of Love Honorary Chairpersons, Lorna Ranck and Brenda Swineford.