Evangelical Hosts 32nd Annual Lights of Love to Support Hospice of Evangelical
November 04, 2019
---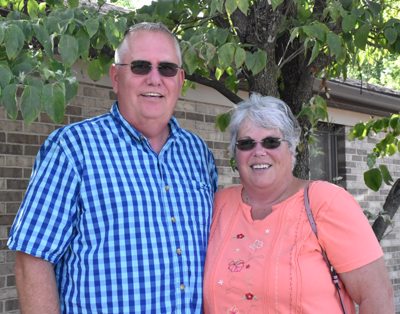 Evangelical Community Hospital will be hosting the 32nd Annual Lights of Love Ceremony on Tuesday, December 3, 2019, starting at 4 pm with light refreshments and time of gathering at Hospice of Evangelical, 235 Hospital Drive, Lewisburg, with an illumination of a tree in front of the building at 5 pm. The public is invited to attend. All proceeds benefit Hospice of Evangelical, a service that provides care and support to terminally ill patients and their families.
This year marks a milestone for Hospice of Evangelical as it celebrated its 30th anniversary of providing hospice care to thousands of patients in the Central Susquehanna Valley. Each caregiver has given of themselves to ensure that their loved one has the physical care they need, their autonomy respected, and the last phase of life lived to the fullest.
Lights of Love offers an opportunity to honor and remember family, friends, and loved ones by placing their names on the honoree listing. The Lights of Love tree will shine brightly at Hospice of Evangelical throughout December. Honorees and donors will be recognized in The Daily Item in January 2020 and special notifications will be provided to donors to share with honorees or their family members.
The 2019 Lights of Love Honorary Chairpersons for this year's event are Steven and Sharon Niles of Mifflinburg, who cared for Steve's mother, Betty, for six months. They brought Betty and her dog, Piper, from out-of-state to their home when Betty needed care. They accepted Hospice supports including nurses, aides, social workers, chaplain, and volunteers to assist them in meeting Betty's needs. With the helping hands of Hospice of Evangelical, the Niles family adapted to the physical, emotional, and social changes with loving, caring acceptance. They installed smart controls in her living area which made it possible to provide safety and a level of freedom for Betty to ensure the best days of living at the end part of her journey.
The Niles family is representative of all the families to whom Hospice of Evangelical provided care.
Individuals wishing to make monetary donations to the 32nd Annual Lights of Love in support of Hospice of Evangelical can do so through December 27, 2019. Donations can be made by calling the Evangelical Development Office at 570-522-2685.
PHOTO:
Steven and Sharon Niles of Mifflinburg are the Honorary Chairpersons for this year's Lights of Love event supporting Hospice of Evangelical. They brought Hospice of Evangelical into their home to care for Steven's mother, Betty, during her final months. The assistance they received helped Betty and themselves gracefully travel the last part of Betty's journey of life.