Evangelical Seeking Spiritual Care Volunteers
September 01, 2017
---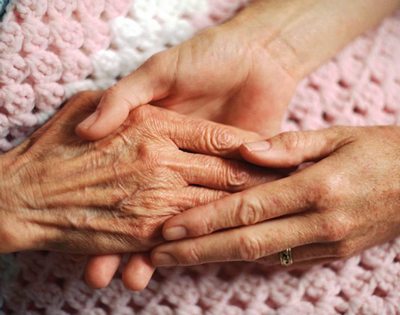 Evangelical Community Hospital is currently seeking spiritual care volunteers, including spiritual caregivers, No One Dies Alone (NODA) volunteers, and lay chaplains. These volunteers are an extension of the Spiritual Care Department.
Spiritual Care Volunteers:
Engage in conversation with patients to learn how they might support them within their belief system
Support the healing process through an emotional and spiritual guiding presence
Support the on-site Hospital Chaplain with patient visits
No experience is necessary – just a desire to help others in their time of need through companionship and comfort.
No One Dies Alone (NODA) is a vital service providing comfort and compassion to the patient at the end of life when family members are not able to be present.
For new volunteers interested in being part of this program, special training sessions have been scheduled for 9-11:30 am on October 17th, October 24th, October 31st, and November 7th at the Hospital. Attendance is required at each session.
A special spiritual care retreat day for all new and current Hospital Spiritual Caregivers is being held October 10, 2017, from 9:30 am-4 pm at The Half Retreat Center in New Albany, Pa. This is required for new volunteers.
Interested volunteers in the Spiritual Care program will have to submit an application and be scheduled for an interview. After being accepted into the program, volunteers are required to attend a Hospital orientation prior to completing the specialized spiritual care training. PA state police, child abuse, and FBI clearances are required by law.
To register or for more information, email Anna.Wuerthner@evanhospital.com or call 570-522-2144 by September 22, 2017.