Mobile Health of Evangelical: Community Invited to Tour Bus Created Just for Them and Their Health Needs
January 22, 2018
---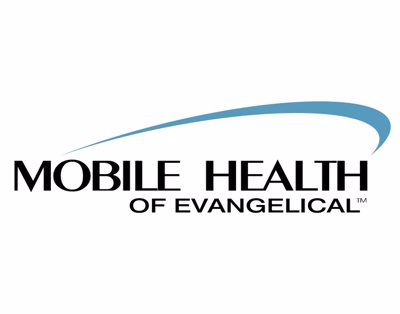 On Thursday, February 1, 2018, the new bus that is Mobile of Health of Evangelical will be revealed on the campus of Evangelical Community Hospital. The public is invited to take come see the bus, take a tour, and ask questions about what services will be provided from 4-6 pm at the Donehower-Eisenhauer Pavilion, located at the rear of the Hospital.
Mobile Health of Evangelical is a new concept in health delivery for Evangelical Community Hospital resulting from the understanding that living in a rural community can sometimes present unique challenges including the distance that exists between home and the nearest hospital or clinic for routine healthcare needs.
Officially on the road in February 2018, Mobile Health of Evangelical will be making these stops:
Heart health appointments at Weaver's Store, Spring Mills, Pa. on Tuesday February 6, 2018 from 9 am-2 pm.
Mobile Health tours on Wednesday, February 7, 2018, at the Lewisburg Library from 9 am-1 pm.
Heart Health Screens at The Greater Susquehanna Chamber of Commerce, Shamokin Dam, On Thursday, February 22, 2018, from 7-10 am.
To learn more about where Mobile Health of Evangelical will be and the services offered at low or no-cost to the community attend the Community Open House or call 1-833-251-0187.