National Senior Health and Fitness Day Being Held Wednesday, May 29, 2019
April 10, 2019
---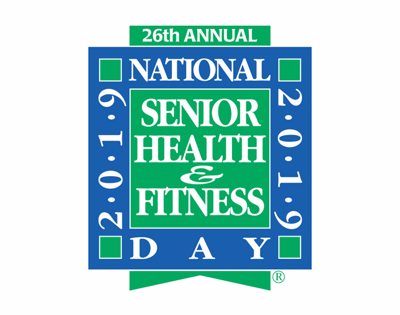 Evangelical Community Hospital in partnership with The Miller Center for Recreation and Wellness, Lewisburg, is holding National Senior Health and Fitness Day on Wednesday, May 29, 2019, from 9 am-1 pm at the Miller Center. The event is graciously sponsored by PPL Electric Utilities and supported by The Centurion Group.
This 26th annual event is the largest of its kind held for older adults. It is designed to provide an overview of resources available in the local community to keep older Americans healthy and fit and allows participants to learn methods for making positive changes in their lives.
The free event is an open-house format and individuals are invited to attend the entire time or stop in for a quick visit. The day includes light refreshments, visits with vendors, trial fitness activities, health seminars, free health screenings, and door prizes.
Registration is required only for the scheduled health seminars which include:
Lifestyle Tips for Happy and Healthy Aging being held at 9 am and 10:30 am. This seminar focuses not only on physical activity and nutrition, but also the importance of sleep, socialization, and more.
Are You Feeling Off Balance? being held at 9:45 am and 11:15 am. Learn about vertigo, how inner ear anatomy plays a role in the condition, and treatment options.
The Mediterranean Diet being held at noon and 12:45 pm. The Mediterranean diet will be explored as well as the health benefits that can increase longevity.
Just a few of the fitness trials available throughout the day include circuit training, pickleball, Zumba Sentao, Yoga - both regular and chair, and Tai Chi. There will also be the opportunity to observe PWR! Moves Fitness – a class designed for those diagnosed with Parkinson's Disease.
More information about the event and the ability to register for the scheduled health seminars is available by calling Evangelical Community Health and Wellness at 570-768-3200.