National Senior Health and Fitness Day Being Held Wednesday, May 30, 2018
April 13, 2018
---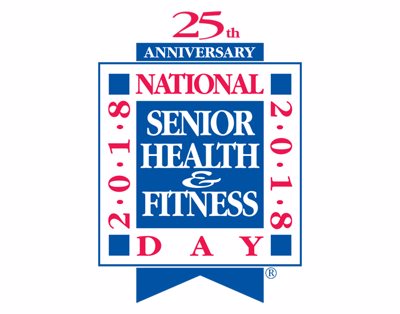 National Senior Health and Fitness Day will be held from 8:30-11:30 am on Wednesday, May 30, 2018, at the Country Cupboard Restaurant located at 101 Hafer Road in Lewisburg. Registration begins at 7 am and includes a free breakfast buffet. Hosting the event is Evangelical Community Hospital, which has generously been sponsored by Susquehanna Valley Hearing Professionals as the event sponsor and The Centurion Group as the event supporter.
This 25th annual event is the largest of its kind held for older adults. It is designed to provide an overview of resources available in the local community to keep older Americans healthy and fit. At the event will be representatives from many of the local organizations who offer a variety of services to older adults. The day will also include health screens, tours of the Mobile Health of Evangelical bus, and the chance to win door prizes.
The morning will be filled with health-related activities consisting of three breakout sessions offered by Evangelical staff and local community members. Participants will have the opportunity to choose two of three available sessions which will include a nutritional presentation on foods that improve memory, an interactive yoga for the pelvic floor demonstration, or a discussion on stress and squeezing out negativity.
The event also features keynote speaker, Jamie Caputo, Mobile Medical Unit Coordinator for Mobile Health of Evangelical. Jamie will speak about Mobile Health of Evangelical, a new service of Evangelical Community Hospital that was introduced in 2018 to increase access to healthcare in the more rural communities of the Susquehanna Valley. She will address the services provided, the areas that can expect to see the mobile unit in their backyards, and how individuals can take advantage of what it has to offer.
The event is free, however, will be limited to the first 100 people and registration is required. Registrations will be process in the order in which they are received. To register, please contact Evangelical Community Health and Wellness at 570-768-3200.