Renowned Speaker Lectures on Avoiding Burnout with Evangelical Employees
March 28, 2017
---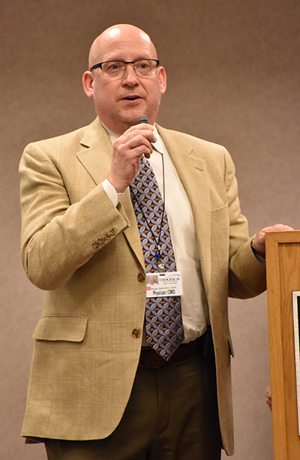 Dike Drummond, MD, visited Evangelical Community Hospital on Tuesday, March 28, 2017, to hold several sessions on the understanding, prevention, and treatment of burnout with Evangelical employees.
Evangelical employees from all departments of the Hospital were invited to several sessions throughout the day to learn about caring for the caregiver and achieving work-life balance.
An evening session was held with physicians to focus on the role they play in the healthcare system and maintaining a balance for themselves and their patients.
Dr. Drummond is a Mayo trained family doctor, professional coach, author, speaker and trainer whose sole professional focus since 2011 has been addressing the modern burnout epidemic in physicians and the healthcare environment.
Dr. Drummond is the CEO and Founder of TheHappyMD.com where he receives 25,000 website visitors a month and hosts an online community of 13,582 physicians from 63 countries around the world.