Talk with the Doc: Managing Menopause
April 10, 2018
---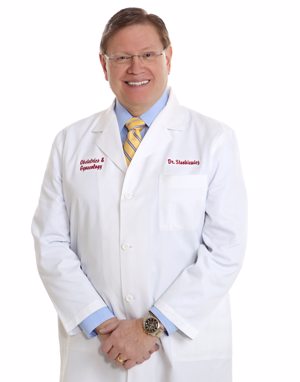 Menopause marks the end of a woman's fertility and has phases. Women can see many physical changes in the body and experience a variety of life-changing symptoms.
Evangelical Community Hospital is offering a free Talk with the Doc focused on what to expect from pre-menopause, the menopausal transition, and life after menopause. During the hour, discussion will include how to manage the signs and symptoms of menopause including cardiovascular changes, bone density, as well as gynecologic and breast related issues.
The talk is being held Tuesday, May 8, 2018, in the Hospital's Apple ABC conference rooms, located at the rear of the O'Keefe Dining Room. Beginning at 5:30 pm a free meal will be provided with the discussion beginning at 6:30 pm. The event is FREE and open to the public, but registration is required by calling Evangelical Community Health and Wellness at 570-768-3200 or by going online at www.evanhospital.com.
Menopause, while unavoidable, has symptoms that can be managed or improved through treatments and lifestyle changes. The discussion will cover its effects on the body including concerns about cardiovascular disease, osteoporosis, urinary incontinence, risk of breast cancer, and more.
The discussion will be led by Russell Stankiewicz, MD, FACOG, CCD, NCMP, Medical Director, OB/GYN of Evangelical.