Urgent Care of Evangelical Expands Hours for Patient Convenience
April 24, 2018
---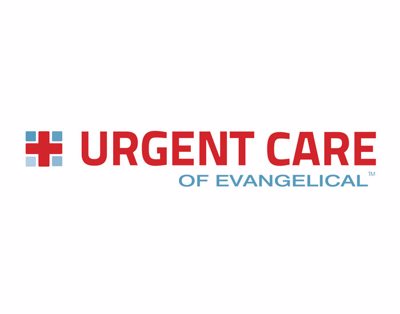 Urgent Care of Evangelical, located in West Branch Medical Center on Route 15 in Lewisburg, is expanding its hours beginning Monday, April 30, 2018. The new times of availability are 8 am to 8 pm, seven days a week.
Since the introduction of Urgent Care of Evangelical as a new service in November 2016, Hospital leaders have been keeping a close eye on the hours of operation to ensure they are meeting patient needs. Over 18,000 patients have been seen since its opening and patients have expressed the need for earlier hours.
During its almost two full years of existence, statistics show the highest volumes of patients occur between the early morning hours every day of the week, and after school/work hours Monday through Friday.
"We are keenly aware that patients want convenience when it comes to medical care. From the beginning, the hours of urgent care were a starting point with the goal of altering as necessary to facilitate access to care," said Kendra Aucker, President and CEO of Evangelical Community Hospital. "Our patient-use has shown we need earlier hours during the week and extended hours on the weekend, and we're making that happen."
Urgent Care of Evangelical offers lower-cost care than in an emergency room for non-life-threatening medical needs. Urgent care carries with it the benefit of shorter wait times, in a no-appointment-needed environment when an individual's primary care provider is not available, and also has point-of-service lab testing, on-site X-ray, and is available for selected immunizations, sports and camp physicals, and diagnostic testing.
For more information about Urgent Care of Evangelical, visit www.evanhospital.com or call 570-523-3006.