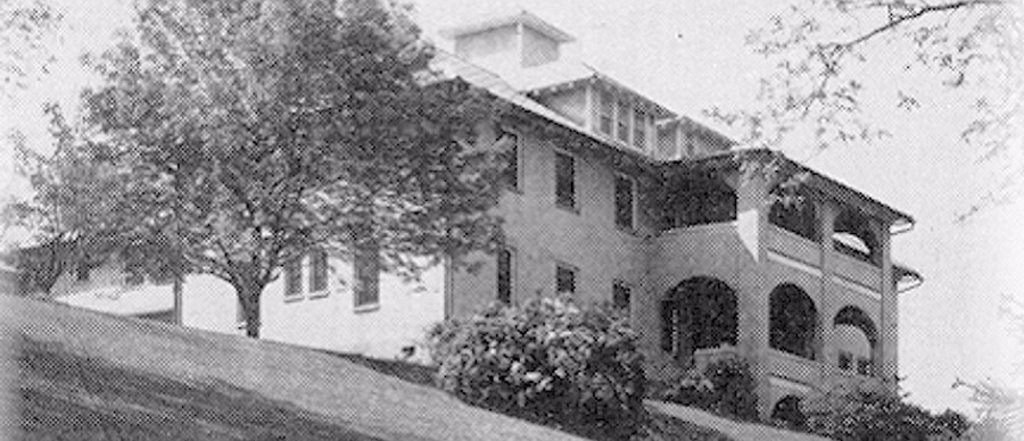 Our History
Originally, the Hospital was part of the Evangelical Home. It was designed to provide three separate services for the public: a home for the aged, an orphanage, and a general hospital. The Home was backed by the Evangelical Church. Complications arose and the idea of a hospital was abandoned. The home and the orphanage came to be in a converted farm known as the Slifer farm.
By 1926, the institution needed a second dormitory. There was an infirmary in this building for the residents. But the residents never had much demand for such medical capabilities. That's when they started accepting patients from the community. They came in endless streams. The demand was incredible. New services were added as they were medically necessary. The infirmary became the community's hospital.
Evangelical's First Doctors
At the very beginning, there were only three doctors: Dr. John Arbogast Sr., Dr. Charles Tomlinson, and Dr. Samuel Geise. With the limited facilities and bed space, their practices were restricted to minor surgery. Eventually they got more space and were able to do what was then considered major surgeries – appendectomies and gallbladder operations. The operating room was on the first floor of the infirmary and it was the doctors who had to carry patients up the narrow stairway to return them to their hospital beds.
The doctors spent most of their time on house calls, though, and they often worked 16 hours a day or more completing their rounds. It was an arduous schedule, but they pressed on so the Hospital would thrive.
Community Support
A community organization was established in 1935. Several Ladies Auxiliaries immediately got very active in supporting the Hospital. The Evangelical Home officially turned over responsibility for the Hospital to the community in 1949. The fact is, there was so much support that the Hospital prospered to the point of overcrowding in the converted home. It was time to take the next step.
On March 31, 1953, a community realized its dream. The official opening of a modern healthcare facility – Evangelical Community Hospital. Although church affiliation had ended, the Hospital retained the name out of appreciation for the kind donation of the land on which it was built, as well as equipment and financial support. The new construction dramatically increased the available bed space. There were only 39 beds at the home. Now there were 79! Most couldn't imagine what the Hospital would do with all that space. But within 72 hours, it was filled to capacity.
Our Growth Continues
More than half a century later, Evangelical continues to enhance and expand the services it provides. We constantly monitor the changes in how healthcare is delivered so we are always ready to take advantage of opportunities that meet the needs of the community.