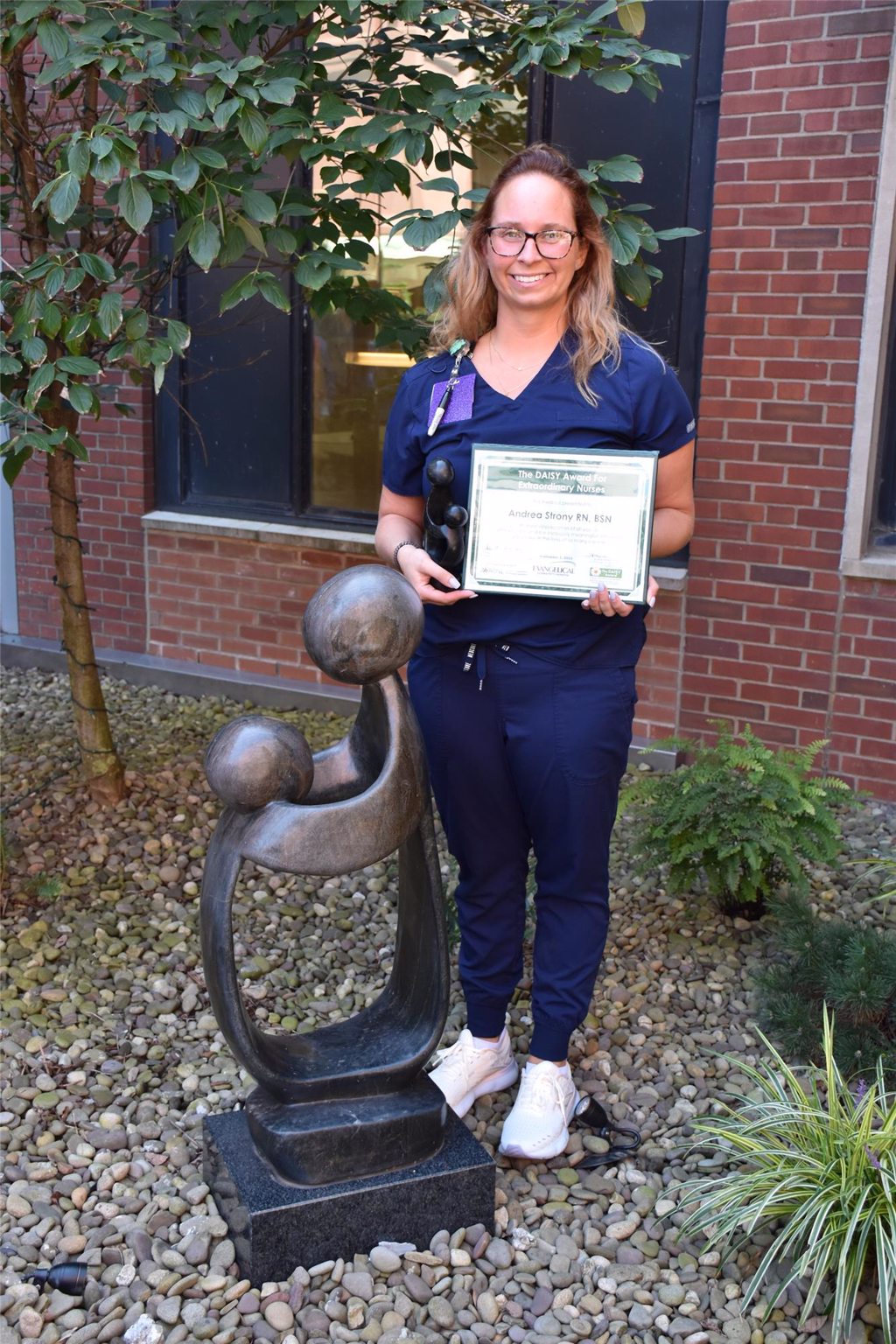 Evangelical Community Hospital understands the importance of ensuring employees feel appreciated and know that their contributions are valued. Employees receiving an award exhibit qualities and behaviors that represent the Hospital's core values of quality, service, respect, compassion, integrity, creativity, professionalism, and cooperation. The following opportunities are just some of the ways patients and visitors can recognize exceptional employees.


The Bee Award
Given to clinical, non-nursing employees who serve as a model for putting the team and the patient first.
The Hive Award
Given to non-clinical employees who support patient care and serve as a model for putting the team and Hospital first.

Patients, and visitors can nominate employees for the Bee and Hive awards.

Nominated employees can work at the Hospital or any of the primary/specialty care practice locations and should demonstrate high standards of communication, hospitality, teamwork, empathy, and positivity to coworkers, patients, and their family members.
Nominations for the Bee and the Hive award will be reviewed by a committee using a scoring system and up to 6 nominees will be selected for this honor per calendar year.
Nominations can be made by clicking the button below.
Bee and Hive Award Nomination Form Bee and Hive Award Nomination Form
The DAISY Award
Given to nursing staff at any Hospital or practice location. Nominations for the DAISY Award can be made by patients, patient family members, colleagues, and providers and is given to a nurse who has displayed extraordinary clinical expertise and compassion.
Nominate an Extraordinary Nurse Nominate an Extraordinary Nurse