Price Transparency
We know the cost of your healthcare is important to you and we're committed to providing you with the information you need to make an informed decision.

To that end, we've published our self-pay rates; this is the cost of care for someone without health insurance. The rates are for basic services and assume there are no complications or extra medical care needed during your visit with our providers.
Please note:
If you have health insurance, these rates will be altered by your specific insurance plan and what is covered as part of your insurance agreement. Any questions about what your insurance will provide should be directed to your insurance carrier. Their contact number for questions is generally published on your health insurance card.


The self-pay rates only represent hospital charges and do not include any charges you may receive from the physicians caring for you.


Some Laboratory and Imaging services may incur additional costs.


Estimates Available
In many instances, we can provide an estimate of costs for a service or stay at the Hospital. This is merely an estimate, and ultimate responsibility for your financial obligation should be coordinated between you—the patient—and your insurance company.

To receive an estimate, please contact our financial counselors at 570-522-4445, Monday through Friday, from 7 am-4:30 pm.


Understanding Your Chargemaster
Top News
News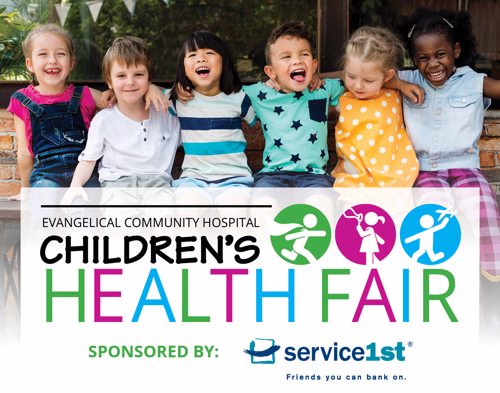 Evangelical Community Hospital will hold a Children's Health Fair at The Miller Center, Lewisburg, on Saturday, March 21, 2020, from 9 am to noon. The event is sponsored by Service 1st Federal Cred...
Read More

about Evangelical Community Hospital Celebrates Healthy Kids at Children's Health Fair 2020