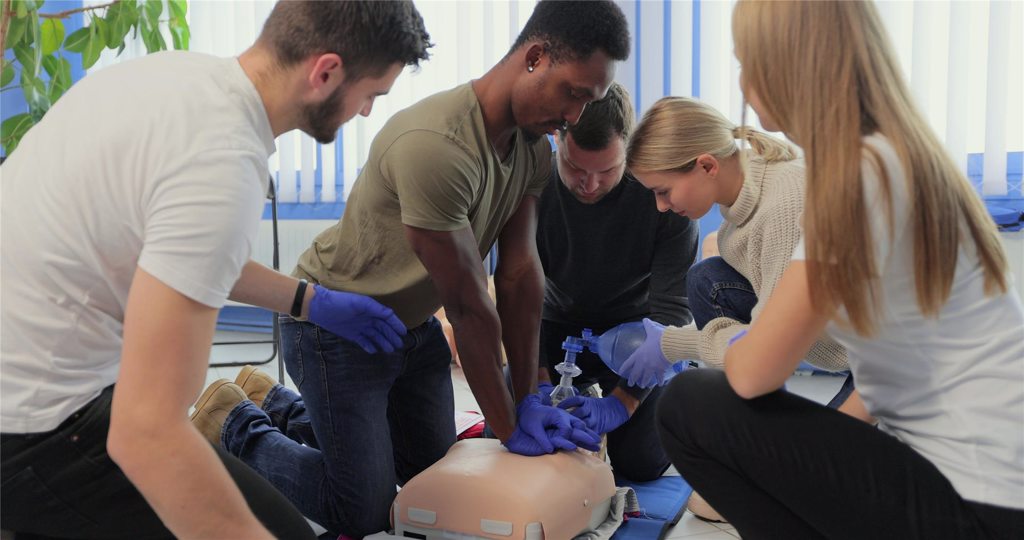 Through a collaborate effort with Harrisburg Area Community College (HACC), this program offers a pathway for individuals to become Emergency Medical Technicians (EMTs) while maintaining full-time employment with Evangelical Mobile Medical Services (ERMMS). This training program provides an immersive educational experience to become a confident and experienced EMS provider.
Evangelical Regional Mobile Medical Services (ERMMS) is a regional EMS system in parts of Union, Snyder, and Northumberland counties operating or staffing 6 Mobile Intensive Care Units (MICUs), 4 Basic Life Support Ambulances, 1 Medic Unit, and 1 Wheelchair Van. The combined services respond to over 13,000 calls each year.
What is an emergency medical technician?
Provides emergency medical care to individuals in need
Assesses, stabilizes, and transports patients who are in need of routine medical transports or who are experiencing life threatening emergencies
Utilizes basic medical equipment to provide care to ill or injured people
Program sessions begin periodically, typically twice a year.
Minimum Requirements
16 years old

Interest in becoming an EMT

18 month commitment to ERMMS
Benefits
Full-time employee of ERMMS

Free EMT training

Service to the community

Enter a rewarding profession
Classes
Held are held at ERMMS Education Center located at 21 Susquehanna Valley Mall Drive




Classes are Monday – Thursday, 8 am–5 pm for the duration of the 10 week program.
Additional Details
Tuition and all associated fees of the EMT class are paid for by ERMMS.

The hourly rate for an EMT Trainee is $15/hr and upon transition to a Full Time EMT, your rate will increase to $16.20/hr.

A $7,500 sign on bonus with a 3 year work commitment is also available. (Paid out after completion of training program.)
Apply for EMT Trainee Program Apply for EMT Trainee Program