35th Annual Evangelical Golf Classic Raises Funds For Lifesaving Services
August 10, 2021
---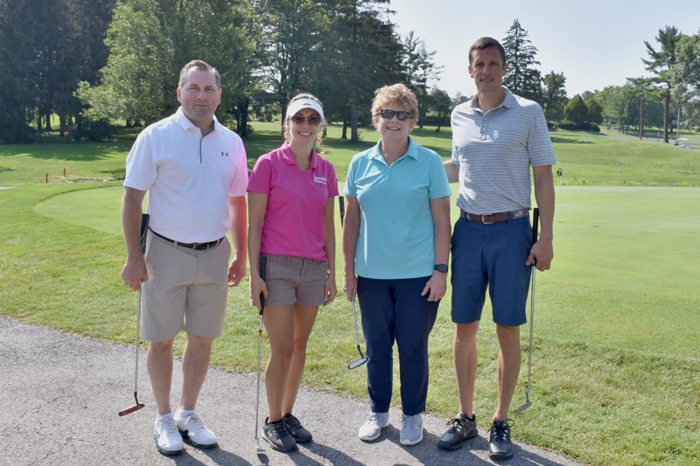 Evangelical Community Hospital hosted its 35th Golf Classic on Friday, August 6, 2021, at the Bucknell Golf Club in Lewisburg. The event was a great success with 176 golfers raising $59,211 after expenses for Evangelical Regional Mobile Medical Services (ERMMS). This marks the most successful year for fundraising in the event's history.
Awards were given to the top three teams in the morning and afternoon flights.
Morning winners were: first flight –Bucknell University, Balfurd Linen Service, and W&L Subaru and Mazda with second flight winners being the foursome of Lawton Insurance Agency/Susquehanna Life Magazine, Fulton Bank, and Cornerstone Advisors. Afternoon winners were: first flight –Mifflinburg Bank & Trust, Purdy Insurance Agency, and 3B Cleaning & Floor Care with second flight winners being Michael Kahl Insurance, Member's Choice Federal Credit Union, and Commercial Acceptance Company.
Held annually, the Golf Classic raises funds for life-sustaining treatments performed by trained paramedics and emergency medical technicians at the scene of an emergency. These emergency responders also provide vital patient information to Emergency Department personnel before the patient arrives at the Hospital.
"We've been truly grateful for the overwhelming support of this event and what's it's done to further advance the work of ERMMS," said Donna Schuck, Associate Vice President/Chief Development Officer at Evangelical.
"Over its history, the Golf Classic has brought in-more than $1,080,000. We are extremely grateful to the sponsors, participants, and donors whose contributions make the tournament a great success; this event is about more than just a day on the golf course, it's about providing necessary funds to support lifesaving services."
ERMMS staff answer over 12,000 calls per year with 50 percent of those being medical emergencies, 40 percent being trauma, and 10 percent classified as other. All ERMMS paramedics are nationally registered and cover territories in Lewisburg, Watsontown, Mifflinburg, White Deer Township, Milton, Middleburg, New Columbia, Port Trevorton, and the surrounding areas.
This year's golf event raised funds through registration, featured on-the-course specialty contests, and sponsorships from individuals and businesses.
Specialty contest winners were: Nick Horvath and Dr. Gale Reish got closest to the pin; Barb Lawton and Tom Gilfert got closest to the line; and John Herman and Ray Beachy had the longest drive. Putting contest winners were Carter Hane and Dr. Gale Reish.
Quandel Construction Group, Inc., served as the main sponsor of this year's Golf Classic.
Anyone wishing to make a donation to Evangelical Community Hospital's vital programs should contact Philanthropy and Donor Relations at 570-522-2685. A full album of photos from the day of the event is available at www.evanhospital.com/golf.