Ayn Kerber, MD, Named Medical Director of Hospice
February 25, 2021
---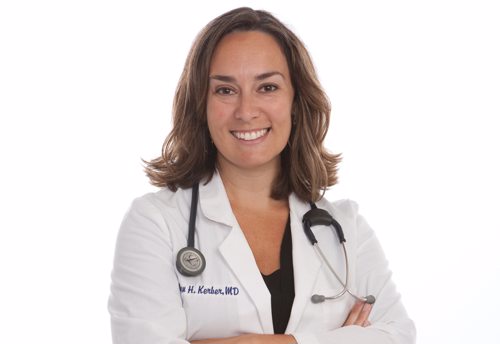 Ayn Kerber, MD, has been named Medical Director of Hospice at Evangelical Community Hospital in addition to her role as a physician with Family Medicine of Evangelical-Lewisburg.
As Medical Director, Dr. Kerber oversees the care provided by the Hospice of Evangelical team. She certifies eligibility for those entering the Hospice program, serves as a primary care doctor if patients do not have one, and assists Hospice nurses in symptom management.
Dr. Kerber has been an employed physician of Evangelical since 2011. Prior to being named Medical Director, she served as the Medical Designee of Hospice since July 2020.
Dr. Kerber received her Medical Degree from Temple University School of Medicine. She completed her residency in Family Medicine at The Williamsport Hospital and Medical Center. She is board certified in Family Medicine by the American Board of Family Medicine. She holds memberships in the American Academy of Family Physicians and the Pennsylvania Academy of Family Physicians.