Evangelical Community Hospital Appoints New Director of Peri-Operative Services
June 15, 2022
---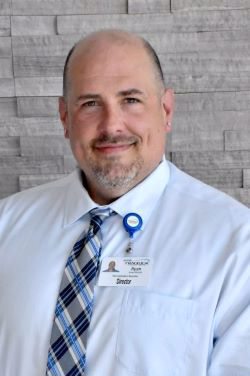 Ryan Brown, BSN, RN, has been named Director of Peri-Operative Services at Evangelical Community Hospital.
In this role, Brown's primary purpose is to direct, coordinate, and manage the financial resources, human resources, materials/supplies, and patient care activities of peri-operative services (Preadmission Care, One Day Surgery, and PACU/Recovery Room) on a 24-hour basis.
Brown has over two decades of nursing experience and for the last decade has served in a hospital/healthcare environment. He comes to Evangelical from Geisinger Medical Center where he most recently served as the Operations Manager of Surgical Services and Division of Anesthesia. Prior to that he served in nursing leadership and management positions including working with radiology and the implementation of nurse information/inpatient systems.
Brown received his Associate Degree in Nursing from the Pennsylvania College of Technology, Williamsport, and went on to receive his Bachelor Degree in Nursing from Chamberlain College of Nursing, Springfield, Ill. Brown is currently pursuing a Master Degree in Business Administration with a focus in Healthcare Management at Western Governors University, Millcreek, Utah.