Evangelical Community Hospital Imaging Centers Earn Vascular Testing Reaccreditation from the IAC
December 21, 2021
---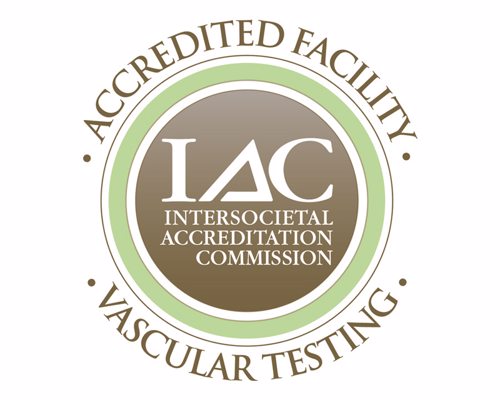 Evangelical Community Hospital, Lewisburg, and Selinsgrove Imaging Center of Evangelical, Selinsgrove, have earned reaccreditation in vascular ultrasound testing by the Intersocietal Accreditation Commission (IAC), after undergoing a thorough review of their operational and technical components by a panel of experts. The term of the accreditation is three years in the areas of peripheral venous testing, peripheral arterial testing, and extracranial cerebrovascular testing.
The IAC grants accreditation only to those facilities that are found to be providing quality patient care, in compliance with national standards through a comprehensive review process by a panel of medical experts.
Cardiovascular diseases are the number one cause of death in the United States. On average, one American dies every 39 seconds of cardiovascular disease – disorders of the heart and blood vessels.
Early detection of life-threatening heart disorders, stroke, and other diseases is possible through the use of vascular testing procedures performed within hospitals, outpatient centers and physicians' offices. While these tests are helpful, there are many facets that contribute to an accurate diagnosis based on vascular testing. The skill of the technologist performing the examination, the type of equipment used, the background and knowledge of the interpreting physician and quality assurance measures are each critical to quality patient testing.
Accreditation by the IAC indicates that Evangelical's Imaging Centers have undergone an intensive review process and is found to be in compliance with the published standards of care. IAC accreditation is a "seal of approval" that patients can rely on as an indication that the facility has been carefully critiqued on all aspects of its operations considered relevant by medical experts in the field of vascular testing.
To learn more about Imaging Services of Evangelical Community Hospital, visit www.evanhospital.com.
About IAC
IAC provides accreditation programs for vascular testing, echocardiography, nuclear/PET, MRI, diagnostic CT, dental CT, carotid stenting, vein treatment and management and cardiac electrophysiology. The IAC programs for accreditation are dedicated to ensuring quality patient care and promoting health care and all support one common mission: Improving health care through accreditation®. IAC accreditation is widely respected in the medical community, as illustrated by the support of the national medical societies related to vascular testing, which include physicians, sonographers and technologists. To date, the IAC accrediting divisions have granted accreditation to more than 14,000 sites throughout the United States, Canada, and Puerto Rico.