Evangelical Community Hospital's Imaging Services Earn Breast MRI and CT Scan Reaccreditations in 2020
August 04, 2020
---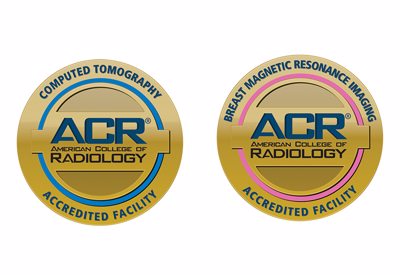 Two of Evangelical Community Hospital's key imaging services recently earned reaccreditation from the American College of Radiology (ACR). ACR accreditation is the gold standard in medical imaging.
The computed tomography (CT) scan at the Selinsgrove Imaging Center, 21 Susquehanna Valley Mall Drive, was recently reaccredited for a three-year-term. CT scanning — sometimes called CAT scanning — is a noninvasive medical test that helps physicians diagnose and tailor treatments for various medical conditions.
Breast magnetic resonance imaging (MRI) at Evangelical Community Hospital also received a three-year reaccreditation. MRI of the breast offers valuable information about many breast conditions that may not be obtained by other imaging techniques, such as mammography and ultrasound.
The ACR gold seal of accreditation represents the highest level of image quality and patient safety. It is awarded only to facilities meeting ACR practice guidelines and technical standards after a peer-review evaluation by board-certified physicians and medical physicists who are experts in the field. Image quality, personnel qualifications, adequacy of facility equipment, quality control procedures, and quality assurance programs are assessed.
The ACR accreditation demonstrates a commitment to patients, payers, and referring physicians that the safest and best quality care through these imaging sources are provided at the locations listed. As part of the review process, all technologists, radiologists, and physicists are evaluated to assure they have the latest in qualifications and continuing medical education credits to utilize the equipment properly.
For more information on imaging services available at the Hospital and Selinsgrove Imaging Center, visit www.evanhospital.com.