Evangelical Welcomes New Neurologist, Jessica Ahlum, MD
September 16, 2020
---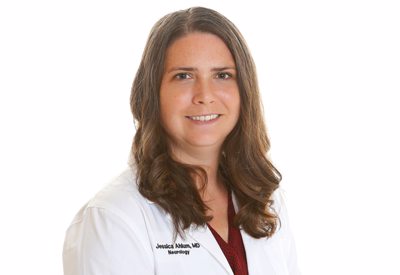 Evangelical Community Hospital is pleased to welcome a new Neurologist to its Medical Staff. Jessica Ahlum, MD, joined Neurology of Evangelical in late August.
As a neurology physician, Dr. Ahlum specializes in diseases and treatment of the nervous system.
Dr. Ahlum received her Doctor of Medicine from Temple University School of Medicine, Philadelphia. She completed her Neurology residency and her Neurophysiology Fellowship at SUNY Upstate University Hospital, Syracuse, N.Y. As an undergraduate, Dr. Ahlum obtained her Bachelor of Science in Chemistry with a minor in Biology at The Pennsylvania State University Eberly College of Science, University Park. She is a member of the American Academy of Neurology.
For more information or to schedule an appointment, call 570-522-9771.