Jennifer Troxell, CAC, CRCR, Named Director of Patient Financial Services at Evangelical
May 10, 2022
---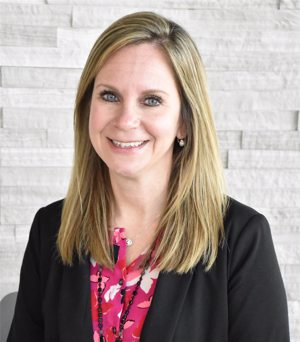 Jennifer Troxell, CAC, CRCR, has been named Director of Patient Financial Services at Evangelical Community Hospital effective May 1, 2022.
In this role, Troxell is responsible for accurate and timely billing, collection, cash application, and customer service of payments from patients and insurers for both the Hospital and Evangelical Medical Services Organization (EMSO). This position has direct management responsibility for all Patient Financial Services staff, including in the areas of billing, cash applications, and those handling billing customer service.
Troxell has over 15 years of professional experience within Evangelical and Gastroenterology of Evangelical, including 11 years of revenue cycle and practice office leadership. Her background is a combination of Hospital and EMSO operations, resulting in improving the financial performance overall for both entities.
Troxell holds a Certified Revenue Cycle Representative (CRCR) designation as sponsored by the Healthcare Financial Management Association (HFMA).