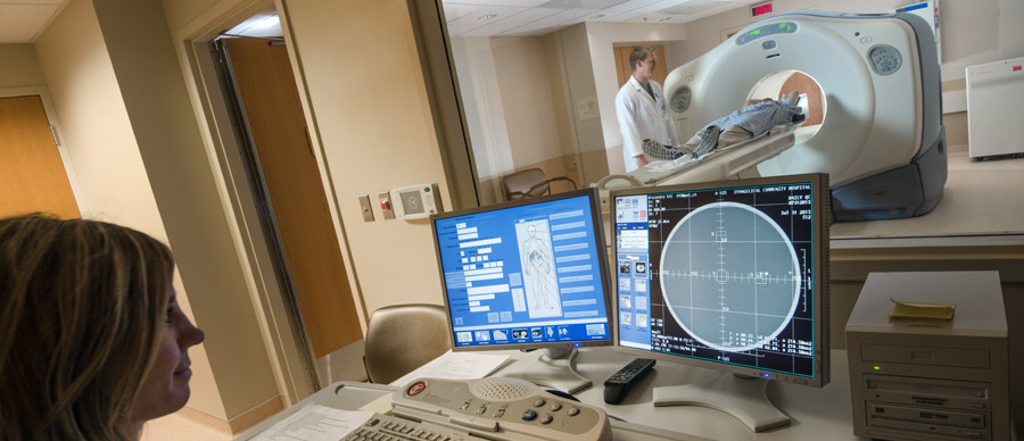 In order to effectively diagnose and treat a majority of conditions, physicians and surgeons need to know what's going on inside the body. Our licensed technologists use today's advanced technology to generate images that are analyzed and interpreted by board-certified radiologists.

In fact, every area of our Imaging Services—from ultrasound to magnetic resonance imaging (MRI)—has earned full accreditation.
Our Convenient Locations
Lewisburg
A full array of Imaging Services are available at the Hospital and easily accessed through the Donehower-Eisenhauer entrance.
Selinsgrove
CT scan, MRI, ultrasound, echocardiogram, and digital X-ray are available in our Selinsgrove Imaging Center, 21 Susquehanna Valley Mall Drive. The center is located in the same building as Family Practice Center.
Our Services
Angiography
Bone Mineral Density Testing (Screening for Osteoporosis)
Breast Imaging, including MRI and digital mammography
CAT Scan (Computerized Axial Tomography Scanning)
Digital Echocardiography
Interventional Radiology
MRI (Magnetic Resonance Imaging)
Nuclear Medicine
Pediatric Echocardiography
Peripheral Vascular Lab
PET CT Scanning (Positron emission tomography and computerized tomography scanning) Read more!
Ultrasound
X-Ray & Fluoroscopy