Physical Therapy, Occupational Therapy, and Speech Therapy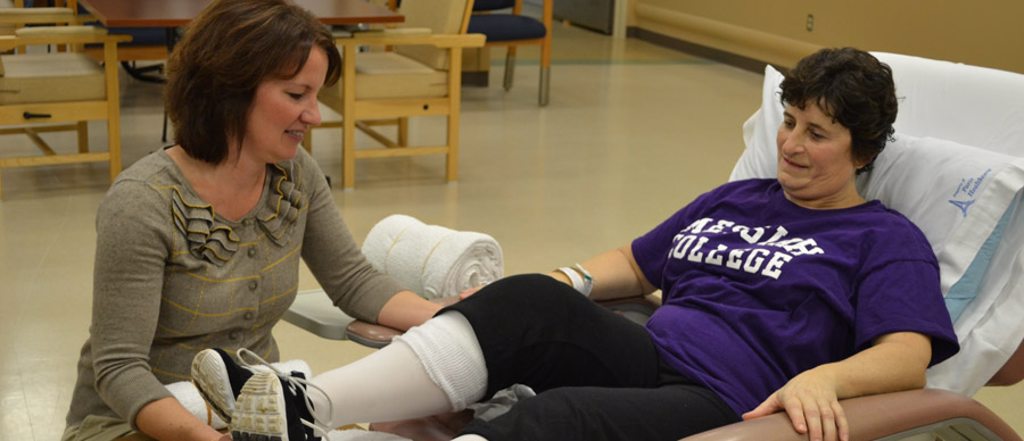 Our Rehabilitation Services can help you get back to the life and activities you enjoy. Our experts treat patients who are recovering from a variety of issues, including stroke, total joint replacements, fractures, trauma, amputations, general weakness and debilitation, and compromised cardiovascular and respiratory function.
Physical Therapy
Decrease your pain, restore mobility, and increase strength
Occupational Therapy
Helping individuals with physical disabilities, hand problems, or developmental delays/birth or learning disabilities lead independent, productive, and satisfying lives
Speech Therapy
Helping patients who have suffered communication and/or swallowing impairments related to neurological injuries or disease, or structural changes related to cancer of the mouth or throat.
Pulmonary Rehabiliation
Providing education, exercise training, and psychosocial support for patients and families coping with the consequences of heart disease since 1976.
Learn More
Lymphedema Therapy
Helping patients with swollen extremeties reduce limb size, return skin/tissue to normal condition, and independently manage their symptoms
Inpatient
Hospital-based, 24-hour nursing care, medical supervision by a physician, and occupational, physical, and speech therapies for patients recovering from illness or injury