Ready to Roll

New Ankle has Hot Rod Enthusiast on the Move Again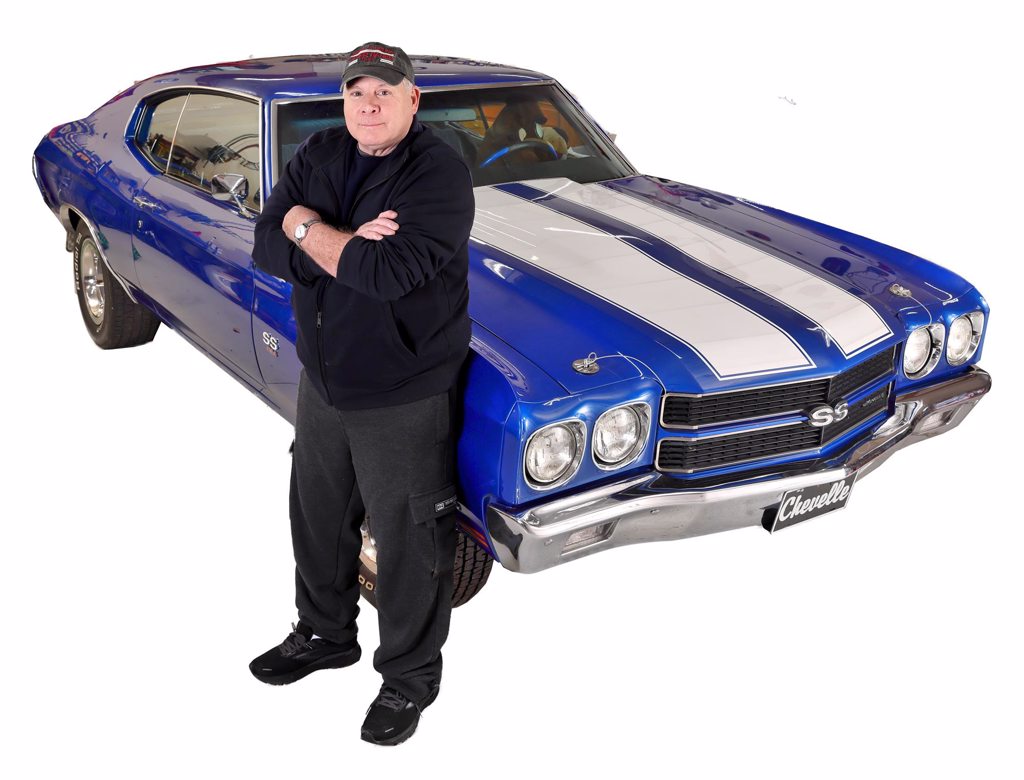 When it comes to joint replacements, it is common to hear of knee and hip, but, it is not uncommon for the ankle joint to also take the brunt of living, making this important juncture in the body susceptible to mobility issues and pain.

An ankle injury prompted Richard "Rick" Einsig of Milton to seek relief with Gerard Cush, MD, Foot and Ankle Specialist at SUN Orthopaedics of Evangelical.

"Four years ago, I fractured my right ankle. Even after healing, the ankle wasn't the same. It kept getting worse," said Rick. "I tried all the things that are normally tried to take away pain without surgery, including cortisone shots, but it didn't even touch it."

After researching doctors in the area, Rick chose Dr. Cush to address his issues. "I retired last year, and I found I couldn't enjoy simple things like walking to the garage on my property, where I work on and paint cars. One of my greatest passions is working on my cars and cars of others, and the pain kept me from doing that."

Even a vacation to the Outer Banks of North Carolina with his girlfriend was impacted when he found he couldn't enjoy the simple pleasure of walking in bare feet on the beach.

"I had to wear my boots, so I had the support I needed to walk in the sand," recalled Rick. "Life is just too short. I want to enjoy what I have left, and resolving my ankle issue was part of making that happen."

"I often see arthritis impacting the ankle," said Dr. Cush. "Arthritic changes may be a result of normal wear and tear due to aging or from an injury, such as broken ankle or dislocation. For the ankle joint, arthritis can eventually lead to loss of cartilage, pain, and/or deformity."

"As with all total joint replacements, we try to do non-surgical treatments first to address pain and motion," said Dr. Cush. "My wish is to see patients as they begin to experience pain so we can begin to look at what options are available to them in the early stages of foot and ankle conditions. When non-surgical options no longer have an impact, that's when I start to talk to patients about the option of replacement."

For Rick, a total ankle replacement surgery with Dr. Cush in October 2022 was the start of getting back to his life passions.

In total ankle replacement, the ankle joint is removed and replaced with an artificial implant made of metal and plastic.

"The goal is to provide pain relief while preserving ankle motion, so the patient has less pain and better function during activity," said Dr. Cush. "I work with the patient to manage their expectations with the procedure. This is not a quick fix. It carries with it a 12-week recovery period that includes rehabilitation and the understanding that there will be some pain involved as the ankle joint heals."

"Dr. Cush and the team at Evangelical were excellent," said Rick. "I was in for surgery at 8 am and out by 3 or 4 pm that same day. From there, my work toward recovery began."

Rick started recovery with rest, keeping his ankle elevated, and using ice and medications for pain and swelling. He used a knee cart to assist in getting around and eventually moved to a walker and bearing weight on the ankle.

"Once I started physical therapy, the work began. I went three times a week to keep building strength and movement in my new ankle," said Rick.

For Rick and his girlfriend, Diane, when he is fully recovered, the plan is simple. "We are looking forward to traveling the United States and seeing some of the country together."

For more information about foot and ankle care at SUN Orthopaedics of Evangelical, visit www.EvanHospital.com/ortho. To schedule an appointment, call 1-800-598-5096.