Spine, Neck, and Back Care
Problems with your neck or back can affect everything you do. That's why SUN Orthopaedics of Evangelical offers comprehensive spine, neck, and back care from board-certified surgeons who specialize in treating the spine.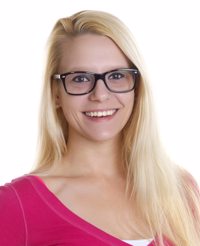 In addition to non-surgical treatments such as:
Pain-management medication
Anti-inflammatory medication
Injections
Physical therapy
Braces
We also offer advanced surgical solutions using the latest techniques and technology to treat:
Herniated and worn discs
Spinal deformities
We also offer reconstructive surgery following injury to the spine.
We evaluate each patient individually and will develop a personalized treatment plan that's right for you.
Spotlight: The Optio-C®— Delivering Strength, Stability, and Relief
A Less Invasive Approach to Neck Fusion
If you have a worn disc or other degenerative condition of the spine, help may come in the form of fellowship-trained, board-certified orthopaedic surgeon Matthew Eager, MD, and the Optio-C® Anterior Cervical System.
The Optio-C® delivers strength and stability to a patient's neck. With the Optio-C®, Dr. Eager can perform neck fusion from the front rather than the back. This approach is ideal for patients who have already had a neck fusion procedure. Because the device has a low profile, it's less irritating to soft tissue. And there's no need to provide additional plating of patients' prior fusions.
Relief for Patients with Pinched Nerves
Sometimes, a worn disc can cause vertebrae to pinch a nerve. Symptoms of a pinched nerve in the neck can include numbness or weakness in the arm as well as headaches. The Optio-C® offers help for these patients as well.
Other Treatment Options for Back and Neck Patients
Depending on your condition, surgery with the Optio-C® may not be right for you. Other surgical treatments for worn spinal discs may include the insertion of titanium cylinders and bone grafts and reinforcement with surgical plates. Our orthopaedic specialists will assess your condition and recommend the best treatment option for you.
Questions? Want to schedule an appointment?