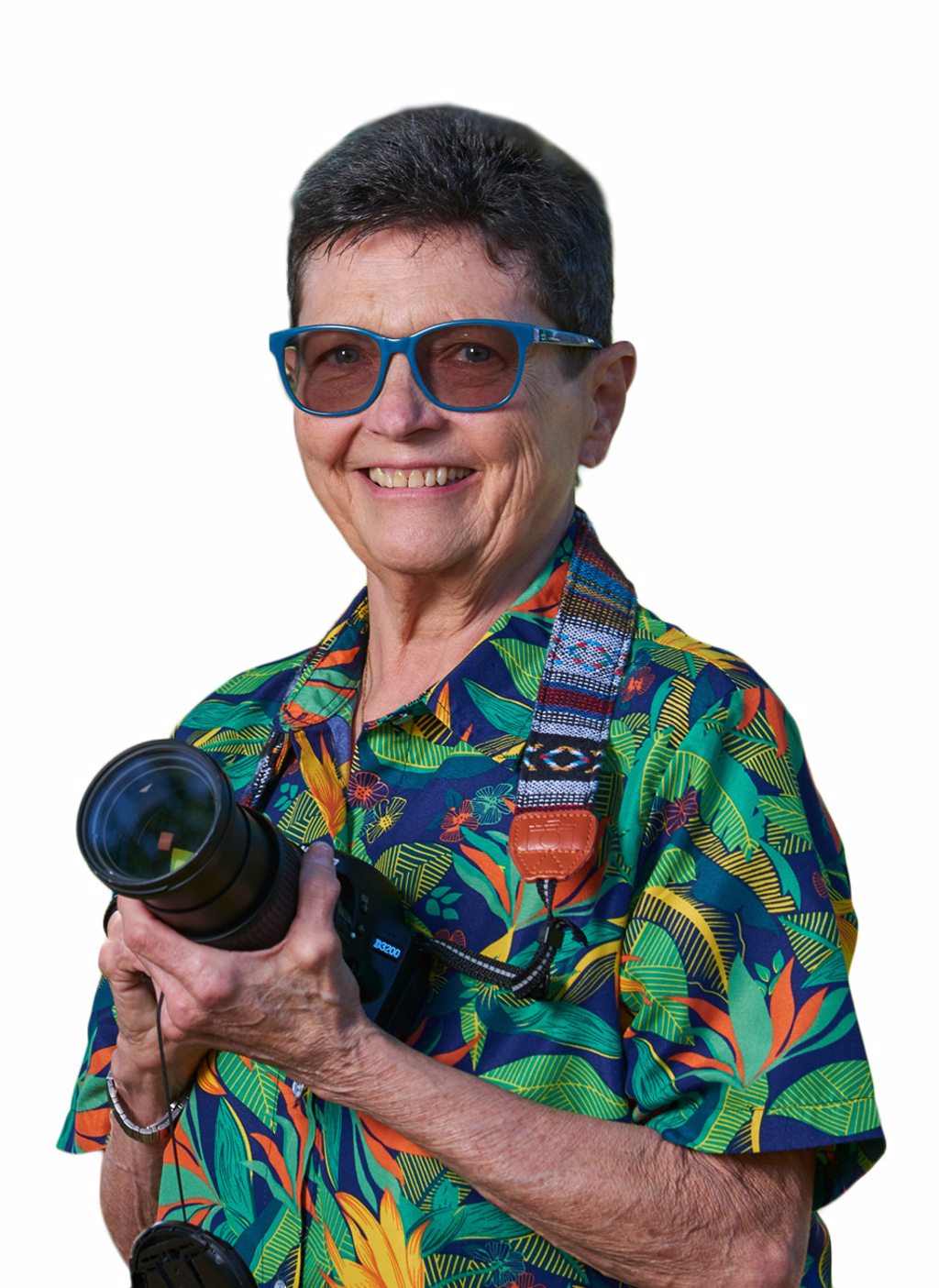 "We don't have to go far to experience excellent care"
Swan Stull shares how spinal surgery helped her get back to her old self.
For Swan Stull, 74, of Lewisburg, back pain was the norm for many years. As a busy "retired" person, who is involved in community organizations and enjoyed photography as a hobby, being held back from being active wasn't an option.
A retired anesthetist, Swan is familiar with medicine and did her due diligence to keep up with treatment. She saw an orthopaedist and every three or four months would go for a steroid injection to make daily living possible. Eventually, that treatment stopped working.
Diagnosed with spondylolisthesis—a disease that causes one of the lower vertebrae to slip forward onto the bone directly beneath it and presses against the spinal cord—Swan knew it was time to seek a surgical solution.
After much research, Swan chose SUN Orthopaedics of Evangelical and Matthew Eager, MD, as her provider.
"It was important to me that I picked a place for care that had leading technology, used modern techniques, and cared about me as a patient. Evangelical felt like the right fit," said Swan.
Reassurance in her decision came from her visits with Dr. Eager, who answered every question, was generous with his time during appointments, and fulfilled her need to have the details of back treatment explained thoroughly.
On June 24, 2019, the time came for the procedure to take place. A lumbar fusion—surgery to permanently connect two or more vertebrae in the spine, eliminating motion between them—was performed at the Hospital. A four-day stay in the Hospital immediately followed.
"What I found at Evangelical was an entire staff who provided efficient care without being informal or unfeeling in their delivery," she said. "Everyone, and I mean everyone, was friendly, helpful, and presented a positive environment for healing."
"The staff took the time to make me feel at home but at the same time, kept me on task with what I needed to be doing to heal and have a successful outcome."
Once home, Swan followed the "rules." She did the appropriate exercises and proper stretches, she worked on her core, and she began physical therapy at Physical Therapy of Evangelical at The Miller Center. There Tom Orren, PT, Clinical Coordinator, got her stronger without being aggressive in the approach.
While recovery took time, and was slow at first, a year later, Swan is back to her old self. She's back to visiting clubs around the region as the District Governor of Rotary and enjoying her photography hobby where she takes photos of the little things people often pass by like dragonflies and other pieces of nature that are intricate and deserve a closer look.
"My balance is better and I'm now pain-free," said Swan. "Attitude is everything, I wasn't about to let pain define me, and the procedure by Dr. Eager and the staff at Evangelical made it possible to have the best experience. We're so fortunate as a community to have great healthcare in this area. We don't have to go far to experience excellent care."