Campaign Donors - HERO Club
Creating a Culture of Giving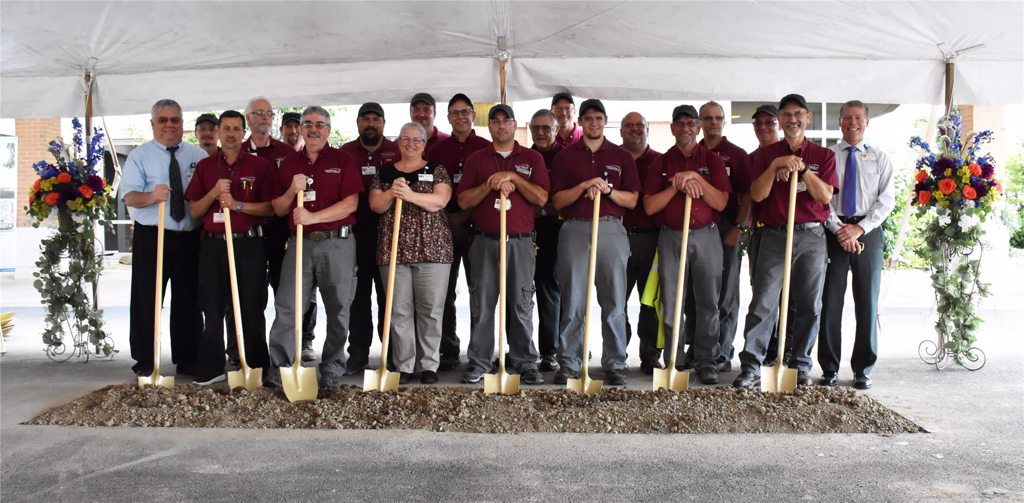 For many in the healthcare field, giving is second nature. Every day, physicians, nurses, and those who provide care, have seen firsthand how they help people in our community. You might say there's a culture of giving at Evangelical Community Hospital, but it's not just caregivers who are eager to give. Other employees are also eager to give and for many, the question isn't whether to give, but how much to give.

The Hospital's leadership supports the Enhancing the Evangelical Experience Campaign through pledges and one-time gifts, so there's a precedent for employees to give. Jon Robinson, Director of Plant Engineering, says, "Our team feels motivated because we understand what the new building will mean to our future, both as an organization and as individuals. Plus, it makes a difference knowing we're all giving back, from the top down. It simply feels good to be 100 percent involved."

Because the value of charitable giving is integrated into the Hospital's culture, there's a sense that employees are a part of a coordinated effort to really make a difference. Employees who donate become members of giving community called the HERO Club (Helping Evangelical Reach Out). Along with Plant Engineering, there are more than 20 other departments and teams with 100 percent participation in the Campaign. "We are committed to supporting this project because we know the positive impact it will have in our community," Jon adds.

The Enhancing the Evangelical Experience Campaign goes well beyond addressing key facility needs through the new construction and renovation project. Funds raised also support a new Infusion Center, Pre-Admission Care, and important Community Care Programs, such as, but not limited to, Community Health and Wellness, Hospice of Evangelical, Mobile Health of Evangelical, The Family Place (obstetrics), and the Thyra M. Humphreys Center for Breast Health.

Please join Evangelical Community Hospital's employees in support of this Campaign. Your donation, along with the generosity of others, will impact the way healthcare is delivered in our community. To make a secure gift online, please click here.