Spotlight on Nursing at Evangelical Community Hospital
By Tamara Persing
There's no denying that a primary reason men and women choose the nursing profession is because of their passion for caring. At a time when nurses are needed more than ever, we are doing all we can to encourage, nurture, and be a voice of affirmation for the special people who choose to become nurses. Nurses develop collaborative relationships with physicians, and the entire care team, creating a culture of excellence for patients and their families. Advanced practice nurses assume leadership roles enabling them to directly participate in decisions. In fact, many of the best practices adopted by Evangelical are designed and implemented by the nursing staff.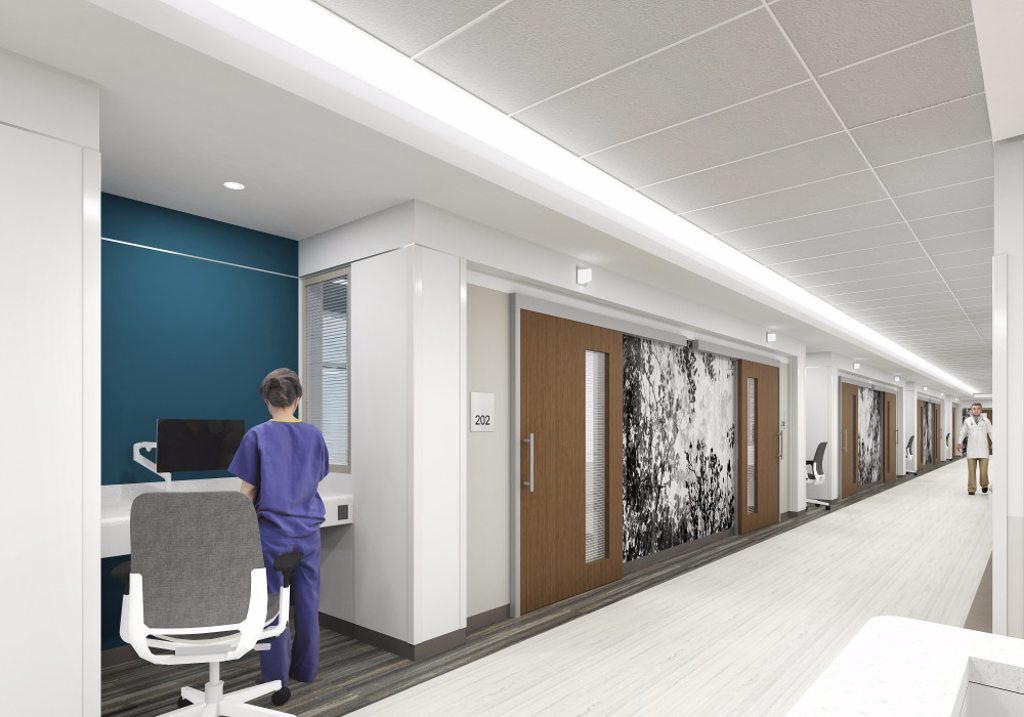 In addition to providing a rewarding work environment, our leadership team has built a foundation of career development resources from which nurses can draw upon as they continue on their healthcare journey. Evangelical provides a wealth of opportunity through:
The Nurse Residency Program
The Career Ladder (supplementation and advanced education)
Mentorship Programs
The Nurse Residency Program allows our new-to-the-profession nurses to take the skills learned during school and soften the transition from graduate nurse to practicing nurse, lessening the stress of suddenly being in a direct-care environment. At the end of the program, participants gain the confidence and experience to move from a novice to an advanced beginner in the field.
Evangelical's Career Ladder provides an environment of continual improvement by offering nurses professional development opportunities. Nurses can strive for excellence through pursuing advanced education certifications in specialty areas. And for those who want to learn more or begin a career in nursing, Evangelical offers several scholarship opportunities to help them achieve their career goals.
Evangelical is developing a Mentorship Program where proficient nurses mentor novice nurses. There's little doubt the future of healthcare depends in part on ensuring that incoming nurses are able to excel and successfully advance in their careers. Our mentor program will allow career-early nurses to gain more comprehensive experience and confidence, while leadership nurses find a renewed sense of meaning in what they are teaching.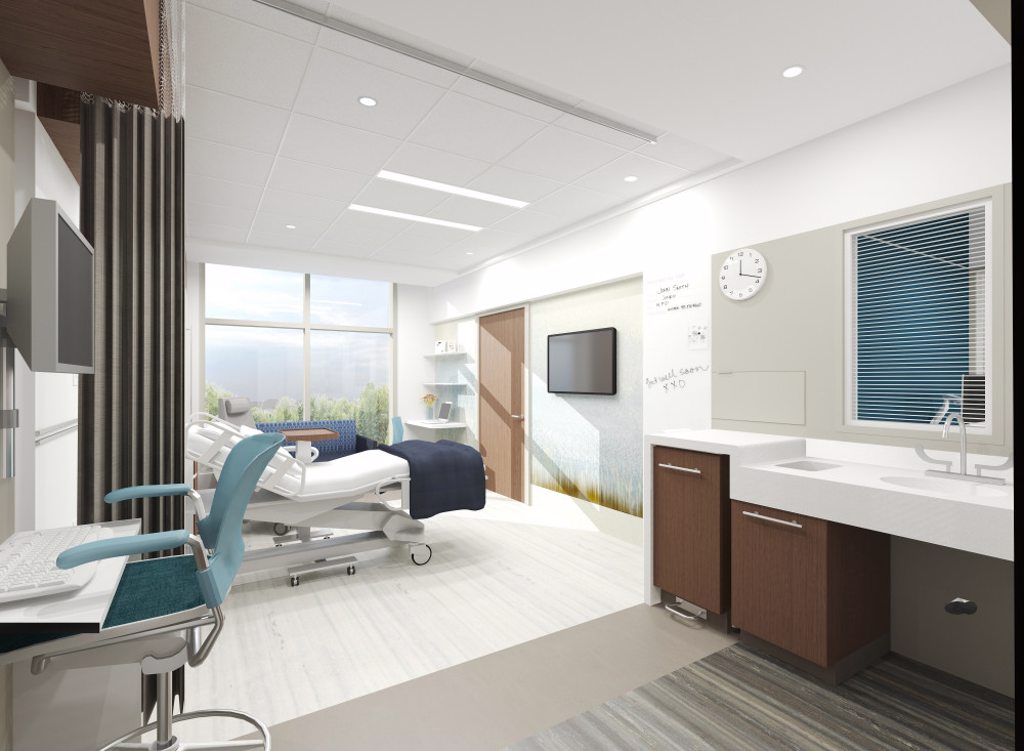 When the Patient Room Improvement, Modernization and Enhancement is completed, the healthcare environment at Evangelical will evolve dramatically. In the summer of 2020, nurses will transition into a new, modern care facility. New decentralized nursing stations will streamline and improve the overall efficiency of patient care.
Each private patient room will include computer charting alcoves to document care; locked medication drawers will allow immediate access to patient medications; and standardized equipment and supplies will be located in the same locations to improve efficiency. From a care standpoint, this closeness and efficiency will improve the nurse-patient relationship, thereby improving patient outcomes.
As we look to the future, the need for nurses continues to grow every day. Especially as the Baby Boomer generation ages and people entering the nursing field become fewer and fewer. With these unprecedented challenges comes unprecedented change. By supporting those who provide care along with the opening of our new, modern care facility, Evangelical will attract and retain forward-thinking, visionary, and engaged clinicians who can aspire to excellence as they care for our community.
Tamara Persing, RN, BSN, MS, CIC, FAPIC
Vice President of Nursing and Chief Nursing Officer
Evangelical Community Hospital
To support any of the following Evangelical Nursing Scholarship Funds, please contact the Development Office 570-522-2685 or make a secure gift online.
The Mae Keefer Nursing Scholarship Endowment Fund was established in 1988 by the Hospital's Board of Directors. It was named to recognize the long-standing dedication and contribution to the profession of nursing by Mae F. Keefer, RN, retired Director of Nursing at Evangelical. The Fund provides support for nursing students from Northumberland, Snyder, and Union counties.
The Crystal D. Snyder Nursing Scholarship Fund was established in 2008 by family, friends, and The Degenstein Foundation to honor the memory of Crystal D. Snyder. The Fund provides annual scholarship support for local nursing students living in Northumberland, Snyder, and Union counties.